Nazrul Studies
Prof. Rafiqul Islam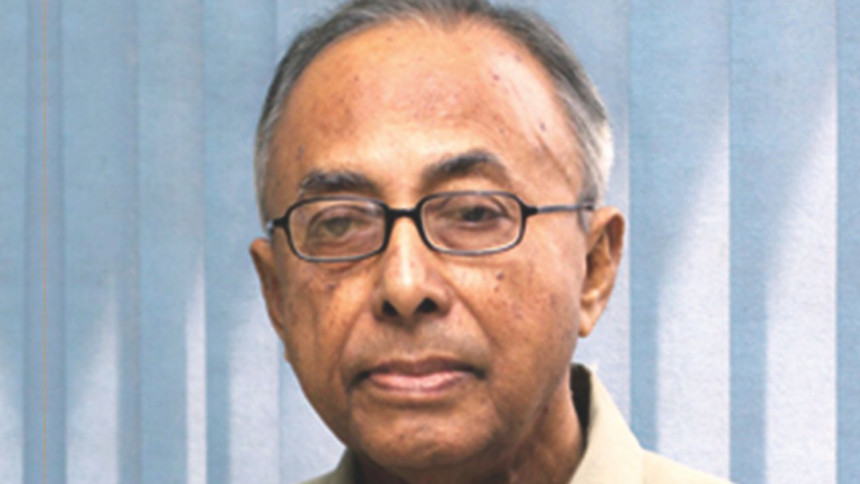 Prof. Rafiqul Islam is an eminent educationist, scholar, author and cultural activist of Bangladesh. Besides being a retired professor of Dhaka University, he is also the retired Vice-Chancellor of the University of Liberal Arts Bangladesh (ULAB).
Professor Rafiqul Islam was born on January 1, 1934. His ancestral home is in the district of Chandpur. He completed his Secondary School education from Dhaka. His Higher Secondary education was in Dhaka Govt. College. He completed his MA in Bangla Language and Literature from Dhaka University in 1956. Soon after, Islam joined the University of Dhaka as a research scholar-cum-lecturer. 
Professor Rafiqul Islam received a Fulbright Scholarship and proceeded to the United States to study linguistics in 1959. After attending the Summer School at Yale University, he went to Cornell University. There, he studied General Linguistics and Cultural Anthropology, and obtained a Masters degree in 1960. He joined the department of Bangla in the University of Dhaka as an Assistant Professor in 1961. 
In 1963 he was back in the United States and joined the MS Peace Corps as a Linguistics consultant for Bangla Language Programmes in Vermont and the University of Minnessota. During this period, he prepared a manual of 'Eastern Bengali Dialect' for the Peace Corps volunteers coming to the-then East Pakistan. This manual was published by the University of Minnesota as a monograph.
While teaching in Dhaka University, he devoted himself to researching the life and works of Poet Kazi Nazrul Islam which earned him a PhD degree in 1977. Prof. Rafiqul Islam has become an authority on Kazi Nazrul Islam and a leading Bengali linguist. After the emergence of Bangladesh, Prof. Rafiqul Islam participated in three summer schools on Linguistics, one held in the Central Institute of Indian languages in Mysore and two in USA, at the East West Centre, Hawaii and at the University of Michigan, Ann Arbor. He also participated in two North American Nazrul conferences held in Boston and Florida. He led the cultural delegation from Bangladesh to London and Paris on the occasion of Poet Rabindranath Tagore's 125th Birth Anniversary and Poet Kazi Nazrul Islam's birth centenary.
At present, Professor Islam is serving as an Emeritus Professor and Adviser of the Center for Bangla of ULAB. He is also the chairman of the Nazrul Institute. He is a prolific writer and has written more than 30 books on the language, literature, history and culture of Bangladesh. 
In recognition of his contribution towards the development of Bangladesh he has been awarded the Nazrul Institute prize, Bangla Academy Literary prize, Ekushey Padak, and Shadhinota Puroshkar by the government of the Peoples' Republic of Bangladesh.