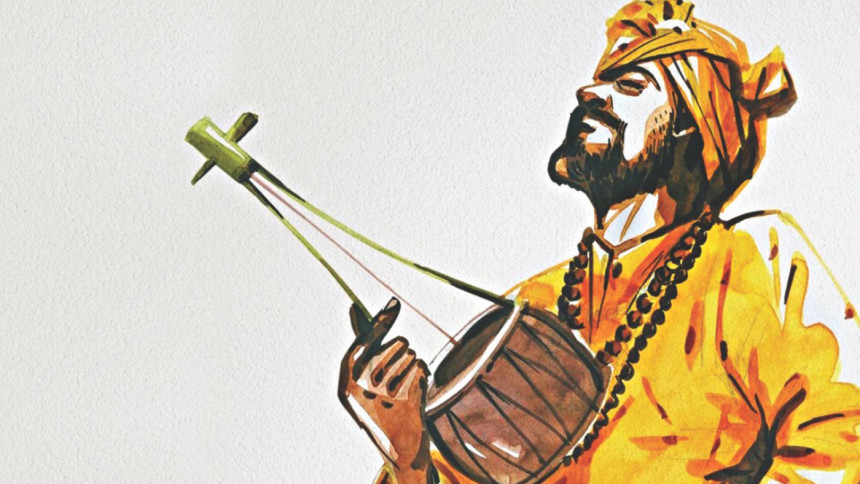 Today, it has become a known and accepted fact that Mughal emperor Akbar introduced the Bangla solar calendar, which is linked to the harvest cycle of farming, and was invented to ease yearly tax payments, in Bengal. But why did he come up with this unique idea of a solar calendar that would coincide with harvest seasons? Researcher and educationist, Professor Enamul Haque had said that Akbar's main intention for this change was to avoid any serious rebellion in Bengal. 
Bearing the significance of agriculture and tax payment in mind, the new calendar was designed around the six seasons of Bengal. According to the new calendar, which was known as the Tarikh-e-Elahi, peasants had to pay off their taxes by the last day of Chaitra, the month before Baishakh. Since the farmers had to give away a major portion of their production, the intelligent emperor declared that feasts and festivals would be arranged to ease the severity of paying taxes. From that point in history, Pahela Baishakh has been celebrated with much fanfare by the people of Bengal. 
The origin of Pahela Baishakh is strongly connected with agriculture and folk life. Traditionally, Pahela Baishakh had three key features - Punya (the day of giving tax to the zamindars), Haalkhata (opening a new ledger) and Baishakhi melas.
Several puthis and Bangla palas (ancient songs and ballad), including medieval poet Qaji Doulat's Baromaisha, tell the true story of Baishakh. And from them we realise that the celebrations we observe today have little to do with the age-old traditions. 
Educationist Ajit Kumar Guha, in his memoir Noboborsho Smriti, wrote that the traditional festival began at night with Poter Gaan (songs sung by Patuas). The painted narrative scroll was recited by Patuas, and the stories depicted the moral and mythological folk life. Though most of the stories of Poter Gaan originated from Hindu mythology, Muslims also took keen interest in listening to the stories. 
Today, in Bangladesh's northern region, the festival stages pala gaan, kobigaan, jarigaan, gambhira gaan, gazir gaan and alkap gaan. Narrative plays like Laila-Majnu, Yusuf-Zulekha and Radha-Krishna are still staged. 
Interestingly, in our folk literature, Kalbaishakhi has been portrayed as a strong valiant warrior, equipped with lightning bolts and abrupt showers, who conquers fear and intolerance. The adages of Khona, a legendary astrologer of ancient times, continue to be a staple in the life of farmers, as these sayings impart crucial lessons about their land and agriculture. According to one of her adages, Khana stressed that the rainfall brought in by Baishakh has great significance in agricultural life. While the rest of the world view storms as a negative force, the writers of Bengal have always portrayed Kalbaishakhi as a force that takes away all the evil from our lives, sowing in a new lifecycle.
There is obviously good reason why Khona's sayings continue to find appeal in the lives of ordinary people. Let's take her proverb on the apt time to sow seeds for example.  
Chaiter panki Boishakher dhuli,
Dhan khay kauwa kuli,
Chaiter dhuli Boishakher panki 
Dhan hoy dheki dheki 
Since paying taxes was a crucial, imperative factor in a farmer's life back then, it was important for them to know the perfect method to get healthy crops from a specific land. The proverb contends that a farmer should sow paddy in the muddy field during Baishakh, as this leads to the production of ample crops. On the other hand, Khona also tells when to sow seeds:
Boishakhi Bawa, Joishther Jawa, 
Ashare Rowa, Srabone Gawa. 
[If the seeds of paddy are sown in the months of Baishakh and Jaishtha (summer), they eventually sprout in Ashar (monsoon). They mature in the month of Sraban (later part of monsoon).]
Khana's adages mostly talk about agriculture because it is the most significant phenomenon in a farmer's life. As mentioned before, a farmer had to give a major portion of his production as tax, so it was important for a farmer to know how the weather behaved, what to plant in different seasons, and lastly, what they needed to do during Baishakh. Since agricultural life begins with the sowing of seeds during Baishakh, the festival has a greater importance in folk life. 
With time, many traditions have disappeared, while new festivals have been added in our culture. Punya is a good example of this. Punya was connected with the closing of land revenue accounts, but it disappeared with the end of the Zamindari (however, Punya still exists in the Chittagong Hill Tracts). Some rituals, however, survived and continue to be celebrated; for example, boli khela (wrestling) in Chittagong and gambhira (dance form using wooden masks) in Rajshahi are still popular events.
The month of Baishakh also heralds the beginning of all business activities in Bengal. Even today, a vast number of businessmen open their halkhata - a simple red ledger - on Pahela Boishakh. But at the beginning of a new year, it signifies much more: the marking of a new beginning and the hopes and uncertainties that come along with it. And more importantly, the halkhata represents our tradition. 
If Baishakh is a new beginning, its storms can be seen as the hustle and bustle of people's life, as represented by folk poets of times gone by: 
"Baishakhi maiya dine ayse 
Kaajkamer dhum
Haridiner kam kaij 
Raaiteo nay ghum…"
(Lady Baishakh doth come in the day/With work and toil galore/ This goes on for the whole day/ And sleep comes to us no more.)
The writer is feature writer, The Daily Star.