24th Anniversary of The Daily Star (Part 2)
BRANDING BANGLADESH
The first step in creating a truly globalised product is understanding that local demand and global demand are two different things altogether. Therefore, while a product may sell very well in the Bangladeshi market, it will not sell the same or even well in another country.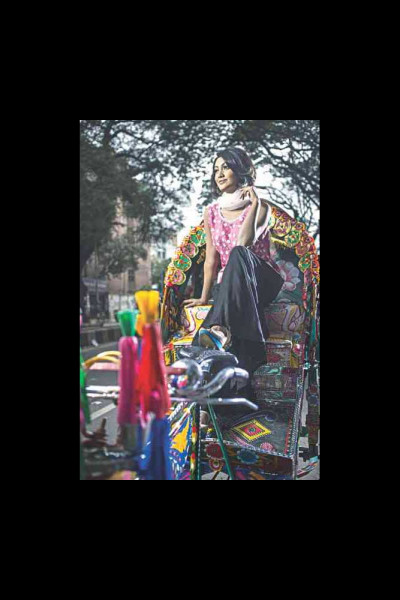 CONSIDERING how difficult it is to establish truly global brands, the tragic event made the task even more difficult. While the world collectively demanded that a rose be grown from the concrete rubble of Rana Plaza, the remedial steps taken were either too little or too slow. But, regardless of how, Bangladeshi products did reach international consciousness and perhaps it is the right time to take steps to re-brand Bangladesh and associate it with all that is positive, while the notoriously short-attention span of the world's population still remembers what happened. 
The first step in creating a truly globalised product is understanding that local demand and global demand are two different things altogether. Therefore, while a product may sell very well in the Bangladeshi market, it will not sell the same or even well in another country. The reason for this is because consumer-spending patterns are largely a product of cultural influences. These influences shape our taste, fashion and spending habits. "The problem with say Bangladeshi boutiques is that we target a very niche market, targeting certain festive periods than having a year around strategy in markets abroad," explains Shad Hussamuddin, proprietor of Khubsurat, a renowned boutique located in Anam Rang's Plaza. He goes on to explain that products like saris, shalwar kameez, panjabis and the like do sell but during certain occasions, whereas truly globalised products sell all the year around. Therefore, firms have to pay close attention to developing a global brand as opposed to a local one or one that caters to non-residents of that particular firm's country of origin. 
The argument can be made that certain Indian boutiques do have a global appeal despite catering to a niche market. But again, the income per head also comes into play here. Currently, Bangladesh's per capita income has touched USD 1,190, the government-run Bangladesh Bureau of Statistics reveals whereas in 2013, India boasted a capita per head of just over USD 1500. While capita per head can never be used to determine personal expenditure, it is a good standard by which to measure income. Though on the surface not much difference could be seen, the USD 500 or so difference is huge indeed. Plus, Indians are more savvy consumers who like to keep with the times. Based on McKinsey research, by 2015 the number of consuming class households will likely triple to 64 million. This is a huge number and firmly establishes the fact that Indian companies can not only thrive but also grow catering solely to their local market. While Indian products may not sell or be as recognisable as, for instance, American products, the fact is that they are still widely popular in the sub-continent, including Srilanka, Bangladesh and Nepal. Bangladeshi products, on the other hand, cannot boast the same. 
In layman terms, Indian products can easily build their reserves over time in domestic and smaller markets and then go for aggressive expansion and marketing campaigns to penetrate newer markets. This reserve of capital is perhaps their underlying strength. But another, more critical role, is played by the media. Indian products sell on the strength of celebrities endorsing them. Products see a dramatic shift in sales when they are peddled by stars such as Shah Rukh Khan, MS Dhoni or even Alessandro Del Piero. Yes, Brand India has a pull on even global stars because they pay the big bucks. Bangladeshi products on the other hand, cannot begin competing on that level. Furthermore, the role of media in Bangladesh is restricted. Consider the case of the so-called "Pakhi dress", a dress made famous by some Hindi serial. It became all the rage, with seemingly almost every girl wanting a Pakhi dress come Eid. Such a furore has never been caused by a local product, because no one has promoted it enough. Bangladesh has few instantly-recognisable stars, with perhaps Shakib Al Hasan, Tamim Iqbal, Joya Ahsan and Ananta Jalil the only ones to enjoy the tag in recent times. But, bar Shakib, even these stars are not global ones, so the brand they endorse, cannot be global themselves. Ray Ban was an obscure product before they approached Hollywood and then Top Gun happened and the rest is history. That showed the strength of the US media. Bangladesh also needs to up its game in this case. 
Speaking to the Anower Hossain Shabuz, the Manager, Events, Mattra, more layers of brand development were unravelled. "The ideas need to be more tangible. For instance, consider the pharma sector. We don't have brand new products to patent but rather use very generic products." Crucially, he also threw light on the Centre of Excellence that was inaugurated last year. The Centre of Excellence has been formed to prepare the next generation of workers into developing more value-addition to local products. Training on basic skills, use of machinery, training for machine operators, technicians, supervisors and middle management will all be provided as needed. This will help to boost the level of human capital in the country and thus make Bangladeshi products more distinguished. Taranna Shawkat, owner of a garments factory, however explains that just training won't help but implementation of the programme on a wider scale is required. "Consider the leather sector of Bangladesh; we don't have much research, design or development. When I was in that industry, I also noticed that the curricula did not match the industry's requirements and hence we had a pool of workers who did not really add additional value to the services." While she does endorse more training for workers to improve the final product, she cautions that with additional skills, there will be more demand for higher wages.
Building Brand Bangladesh is not going to be a walk in the park. Many different tangents need to be explored and many different areas need to be built. Many industries will face large-scale changes but to build truly globalised products, there remains no other option. It must be done and it must be done well.  Going back to Rana Plaza, it serves as stern reminder of what may happen if immediate action is not taken. Bangladeshi products will find their way back but at what cost? At the cost of more lives? Only on the basis of how cheap our products are? Only for a few novelty items? Or are we finally ready to shed that image and start anew, with an eye on the new world order that is sure to come; a world without borders, with no tolerance for traditions?
Photo: Shahrear Kabir Heemel
Model: Nabila, Sunehra and Zamsad
Wardrobe and accessories: Chondon
Make-up: Farzana Shakil
Styling: Azra Mahmood

The writer is Sub-editor, Star Lifestyle, The Daily Star.