24th Anniversary of The Daily Star (Part 2)
At your service
Today entrepreneurs see the difference between a one-time sale and an experience-induced customer loyalty to the business. This involves striking up a conversation with customers, offering them drinks or decent reading materials while wait, and just maintaining a peaceful ambience.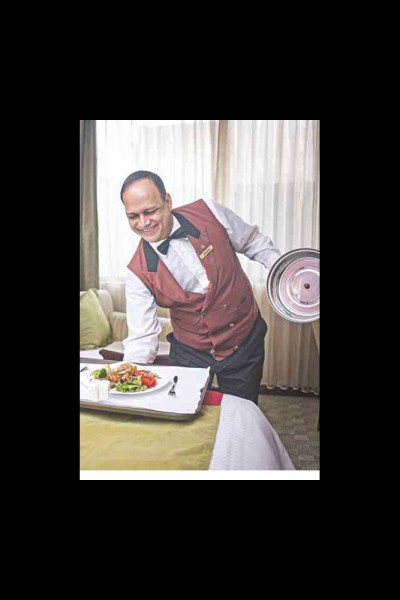 Many businesses forget that human interaction is the foundation of all institutions. Individuals make a family unit which collectively creates a neighbourhood which then builds a town and so on and so forth till nations come into being forming the world that we inhabit today. Despite our technological advancements, there is no substitute for a basic personal connection, a fact that businesses tend to be short-sighted about.
Recently, however, there has been an upheaval in the service industry as entrepreneurs are emerging from the breed of customers who were frustrated by the status quo. The concept of customer service found popularity with Bangladeshi entrepreneurs who have lived abroad and have had firsthand experience of excellent customer service, thus both prioritising customer service in their local business, and recruiting and training employees who they believe can enhance the purchasing experience, not just facilitate it. These entrepreneurs see the difference between a one-time sale and an experience-induced customer loyalty to the business. Today, customer service involves striking up a conversation with customers, offering them drinks or decent reading materials (not torn magazines) while they are waiting, and just maintaining a peaceful ambience.
Excellent service became a benchmark in Bangladesh when Pizza Hut opened its doors in Dhaka in 2003. Suddenly, the dining experience was not just limited to good food. It also included a smiling waiter asking you what you needed, the whole restaurant singing for you on your birthday, and a chorus of "Thank you" when you left.
The service culture does not have to be a tedious process for businesses. A genuine desire to make a meaningful contribution to others' lives is all that is needed. Small actions, such as a warm greeting, a pleasant smile with eye contact, or a simple offer of food, books, entertainment, or just a good pair of listening ears, count towards an exceptional customer service.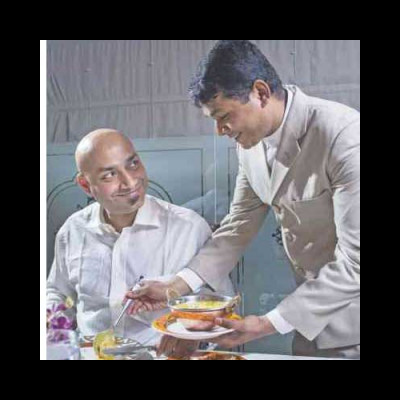 Customer service professionals mostly work on an incentive basis, such as a sales commission or tips. For some, customer service is the forefront of their business and their incentive bonus makes up the majority of their income. 
We must provide exceptional service on the phone in order to pursue people to sign up for credit cards or loans. If customers don't like our behaviour, they could simply hang up. For us, excellent customer service is the minimal," explains Mahbub, manager of the telemarketing department of a bank.
Then there are cases where entrepreneurs invest in customer service in industries where a positive shopping experience can go a long way in increasing sales. "I recruit enthusiastic university students who need a part time job, because they know the trends and are motivated enough to provide good customer service" says Nazim, who owns a sportswear franchise and trains sales assistants before they are hired as permanent staff. Waiters and beauty parlour attendants also pay attention to service, because they have observed that providing good service can lead to rewarding tips. "I earn more from tips than from my daily parlour salary," says Rehana, who works at a renowned parlour in Gulshan 2. "Besides, if they like your services, the regular parlour customers will always ask for you when they visit. It pays to be cordial," she adds.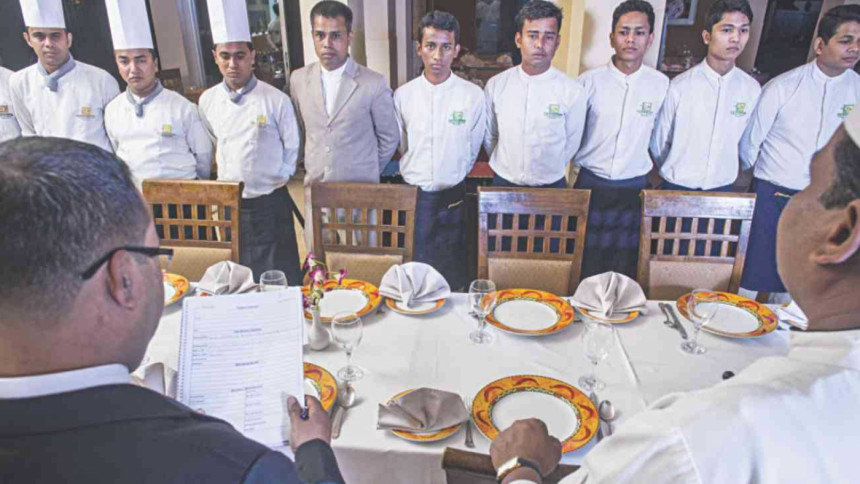 Of course, the concept of tipping has both good and bad effects. "Honestly speaking, I pay more attention to customers who come in a family and look well-off. When young people come, I don't provide my best service because they don't tip much," admits Sojib, a Thai restaurant waiter in Uttara.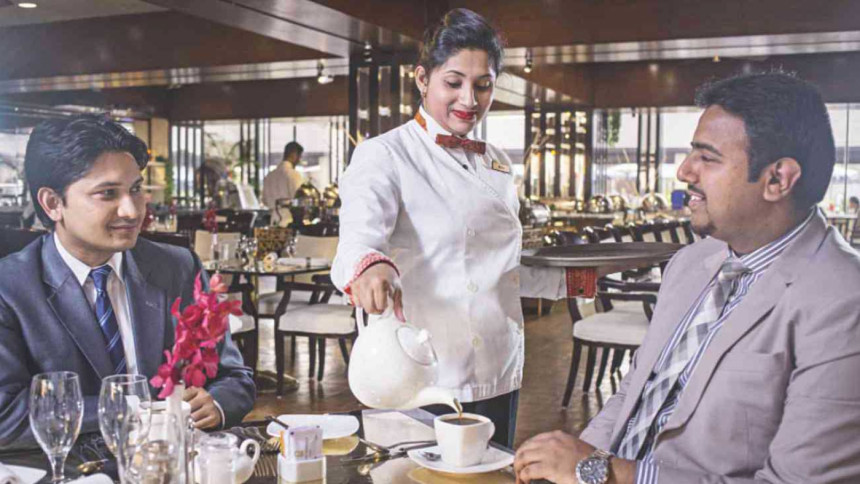 While some businesses take training and supervision seriously, other businesses might opt for on the job training of sales professionals to cut costs. This has led to many cases of customer service professionals who lack the basic service etiquette. "Most sales assistants stick to you and don't allow any personal space. I find it extremely uncomfortable and cannot browse for products, especially if the assistants are male," complains university student Prema, regarding a large handicrafts retailer.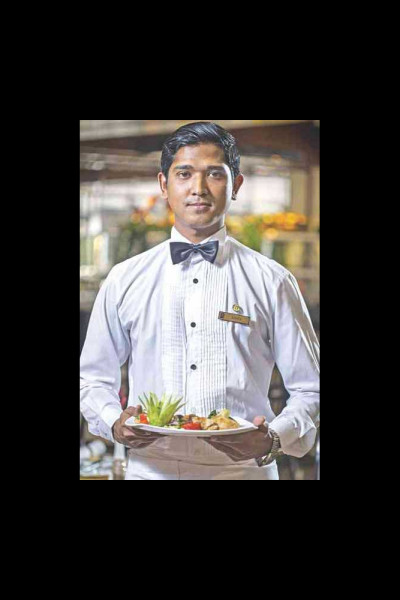 There is also an element of customer service from the business owner's part, which is yet to be improved upon in Bangladesh: After sales service. That is, the exchange, refund, or repair of a product after purchase.
"After sales service quality is sorely lacking. I own a luxury car and even then, I have to wait for months if any car parts need replacing. And let's not even mention the complete absence of after sales service in regular consumer goods," remarks a multinational director.
Despite some drawbacks, on the whole the service culture is gearing towards the positive in the country. Mobile phones and the Internet have increased the direct interaction between customers and businesses. The small business sector is booming, both formal and informal. With a huge number of competitors, especially for those operating in the fashion, dining or media industry, making real and lasting connections with buyers at a personal level is integral to standing out. 
As a country of more than 160 million people, we tend to undermine our own power. People are at the centre of every business transaction. If you are a business owner, the transaction that matters most is the transfer of a finished product or service from the seller to the buyer. This last transaction is what gives your business its credibility.  
A buyer might just need one small push to buy three units instead of one. It is the job of the customer service professional to, as they say, "seal the deal". Now that businesses are investing in their people skills, consumers can look forward to human interactions when procuring goods or services, and hope that after sales services also improve in the same proportions.
Photo: Shahrear Kabir Heemel
Location: Cafe Bazar, Pan Pacific Sonargaon; Khazana
Special thanks to Salman Kabir, Public Relations Manager, Pan Pacific Sonargaon and 
Avishek Sinha, Khazana
 
The writer is is a Feature Writer and Monica Islam is a contributor for Star Lifestyle, The Daily Star.