MASTUL Foundation hosts 'Shishumela Sharabela'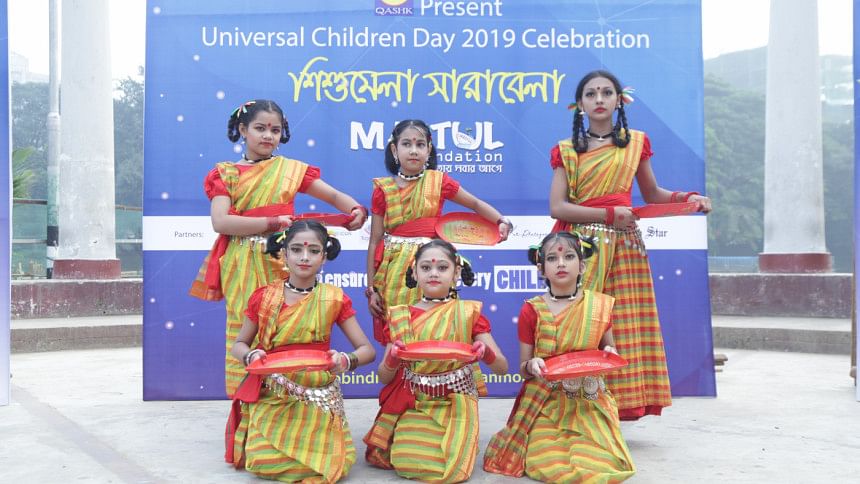 Celebrating Universal Children's Day (November 20), MASTUL Foundation organised a daylong event, Shishumela Sharabela, at Rabindra Sorobor, recently. DIG Ruhul Amin, Bangladesh Police was present at the event as the chief guest, and Arif R Hossain, Imtiaz Ahmed Kamiss and Jobaida Ahasan attended the programme as special guests.
Universal Children's Day, focusing on their rights and in creating awareness, is celebrated worldwide. MASTUL Foundation began with an objective to provide basic literacy and ethical knowledge to the underprivileged children. "We aim to create a safer world for children by supporting them in developing their physical and mental growth. I believe, every child deserves this," says Kazi Reaz Rahman, Founder of the organisation.
A discussion on the current condition of children's rights in Bangladesh, and the importance and ways of making a child-friendly environment, was also held.
More than one thousand children, irrespective of their social classes, attended the celebration. MASTUL Foundation presented the little ones with toys, books, stationeries and nutritious meals, as a token of love. The organisation also arranged a medical camp where the young attendees received free health checkups and medical assistance.
An art competition and cultural programme, including a puppet show was also arranged. To extend their joys to the fullest, a Nagordola and a Bioscope was also arranged at the venue.
The programme, sponsored by The Daily Star, The City Bank Limited, QASHK, r-pac, Dano(ARLA), Lovello, Mr Noodles, ToysRYours, Future Icon, Inventors Puppet and Inner Wheel, concluded with a stage drama, based on the rights of children, and performances by Shafin Ahmed from Miles, Syed Shahid from Doorbin, and Towfique Ahmed.