Rio Olympics: Alizadeh wins first women's medal for Iran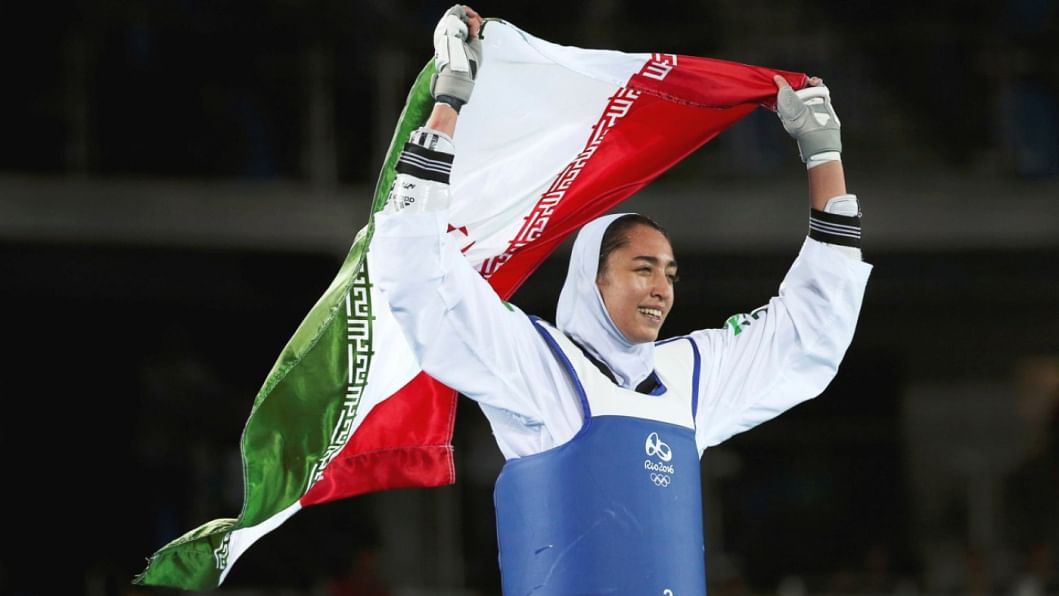 Kimia Alizadeh won the first ever Olympic medal by an Iranian woman after claiming taekwondo bronze in Rio.
The 18-year-old, who fights wearing a head- covering under her protective head-guard, beat Nikita Glasnovic of Sweden 5-1 in the under-57kg division.
"I am so happy for Iranian girls because it is the first medal and I hope at the next Olympics we will get a gold," said Alizadeh.
"I am very excited and I want to thank my parents and my coach. They really stand behind me and I am so happy."
Great things have been expected of Alizadeh, who won the Youth Olympics two years ago and last year took bronze at the world championships, beating 2012 Olympic champion Jade Jones of Britain along the way.
Deeply conservative Iran has had few women competitors at the Olympics, particularly since the Islamic revolution in 1979.
Archer Lida Fariman was the first to be allowed to compete at the 1992 Games in Barcelona.
But clothing obligations imposed by hardline religious leaders continue to place barriers to women competing freely, and on a level pegging, in many sports.
Women are also banned from watching sports in Iran where men are present.
Earlier in these Games, an Iranian woman was asked to leave the volleyball arena in Rio after she held up a banner protesting against her country's laws.
Darya Safai held a sign saying: "Let Iranian women enter their stadiums."
Ms Safai, who was born in Iran but lives in Belgium, was allowed to stay after refusing to leave the Iran-Egypt men's match.
Iranian men have long been successful in taekwondo, with Hadi Saei winning back-to-back Olympic titles in 2004 and 2008.