Kurtz unhappy with media criticism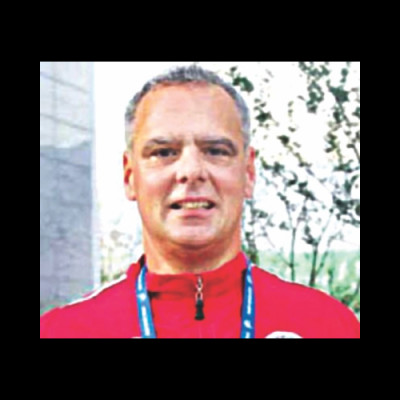 Having lost to Ghana by 2-0 goals in their first warm-up match, the Bangladesh national hockey team managed to hold the West African nation to a 2-2 draw in their second match in Dhaka yesterday.
Like the first match, the Russel Mahmud Jimmy-led team failed to gel as a unit as there were too many missed passes, receives and a lack of cohesion among the players.
Coach Oliver Kurtz, however, was not prepared to read much into the results of the preparatory matches as he felt these are opportunities to experiment. "There was improvement in today's match," Kurtz said after the match. "The result is not important for me. I am trying to fine-tune everything in the side through these matches."
The German was visibly irritated with the team's criticism in media as he felt it is having an adverse impact on their performance. "I cannot be happy with what is being written in media. The negative reports are hampering the mentality of the players. These are only warm-up matches. We could be criticised if these were competitive matches in a tournament."
Bangladesh will play their third and final warm-up match against the same opposition tomorrow before starting their Hockey World League (Round-2) campaign on March 4. Bangladesh are in Pool A of the league, with Fiji, Malaysia and Oman being the other three teams. Two teams from this pool will advance into the following round.