Football without Messi is hard to imagine: Neymar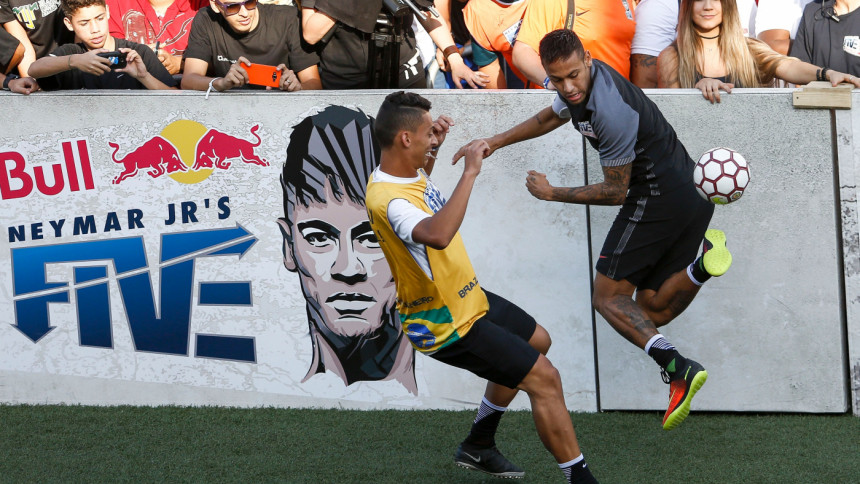 FC Barcelona's star striker Neymar believes it is impossible not to admire his team-mate Lionel Messi, and added that the sport would be completely different without the Argentine icon.
Messi brought an end to his international career this summer after suffering a third consecutive final defeat in as many years with Argentina -- this time losing out on penalties to Chile at the Copa America Centenario, sending his own spot kick sailing over the bar.
While his nine years with the national team have failed to live up to expectations, Messi's club career has been nothing short of phenomenal, with the five-time Ballon d'Or winner claiming four Champions League titles, three Club World Cups and eight Liga crowns.
Messi's summer got worse this week when he was handed a 21-month prison sentence after he was convicted of tax evasion.
And his Barca team-mate believes that, despite his troubles this year, he has changed football.
"I respect his decision to retire, but football without Messi isn't football, it's hard to imagine it without him," Neymar was quoted as saying by Spanish newspaper Marca on Saturday.
"If you like football at all, then you can't help but admire Messi and everything he's achieved for Argentina and Barcelona," the Brazil international said.
Messi scored 55 goals in 113 appearances for Argentina and scored 41 goals in 49 appearances in all competitions for Barca last season.