'Not taking confidence gained from this knock to New Zealand'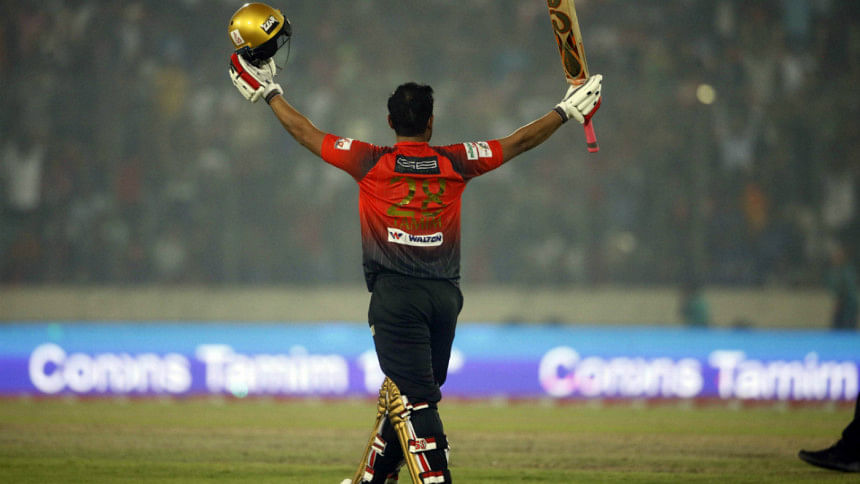 After a terrific 141-run T20 knock which allowed his side to clinch the Bangladesh Premier League final, Bangladesh star batsman Tamim Iqbal must be in another dimension in terms of confidence. However during the press conference yesterday, he said that he was not taking confidence gained from this innings to New Zealand.
The New Zealand tour is next in the agenda for Tamim and the rest of the Tigers. It will be an important series in terms of finding the balance and ability of the side ahead of the World Cup in England. The ton in the final was special in more ways than one but Tamim had his feet on the ground, instead talking about maintaining the process that led to him becoming arguably Bangladesh's most successful batsman in recent years.
"I am not taking any confidence [from this knock for New Zealand]. This is a totally different ball game and different surface. Where I am going, there will be different formats, different conditions, and different bowling attack," he said.
"What I want to do is to maintain the process that I have been following for the past four or five years. I will only have one practice session before the ODIs start and I would like to make it count," he said determinedly, demonstrating with words the kind of hunger for runs that has made him get to where he is right now.
He said that scoring runs was a positive but ultimately he knows what he has to do in New Zealand, reiterating that the circumstances will be different. He however said that the lessons and experience should give him confidence for international level.
"It's always good to score some runs and go and it's a positive. But I know what to do in New Zealand. I hope to perform there because that's national team duty and that's the biggest cricket I play," he said.
"The kind of bowlers Dhaka has, most international team also does not have that kind of attack. If I can perform against them then there is no reason I can't do it in international cricket. So it teaches me a lot, he concluded.