'There should have been a reserve day'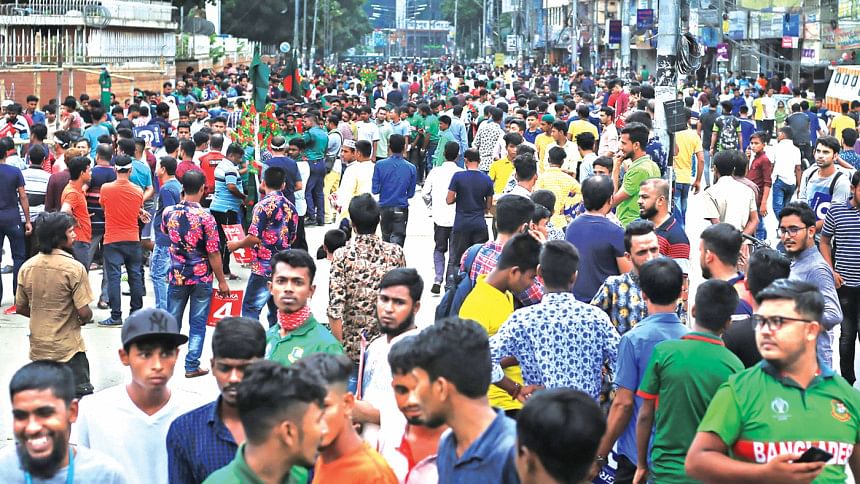 A rained off match always leads to frustration, especially when you are a fan. And when it is of a much awaited final, the pain is much worsen. That was the case for the huge crowd that flocked the Sher-e-Bangla National Stadium in Mirpur yesterday, only to see the final of T20I tri-series between Bangladesh and Afghanistan abandoned due to rain and the two teams declared joint champions.
It was not a heavy rain, but a persistent and it led to much frustration. Hundreds of fans were seen getting drenched at the West Gallery in the rain while waiting with the tiniest of hope that the match will get underway at some point.
Even the fans who found shelter under the shed of the Shaheed Jewel Stand from the rain, could barely hide their disappointment. Frustration was justified as most of the crowd entered the ground at around 5:00 pm and even after waiting for hours, there was no sign of play.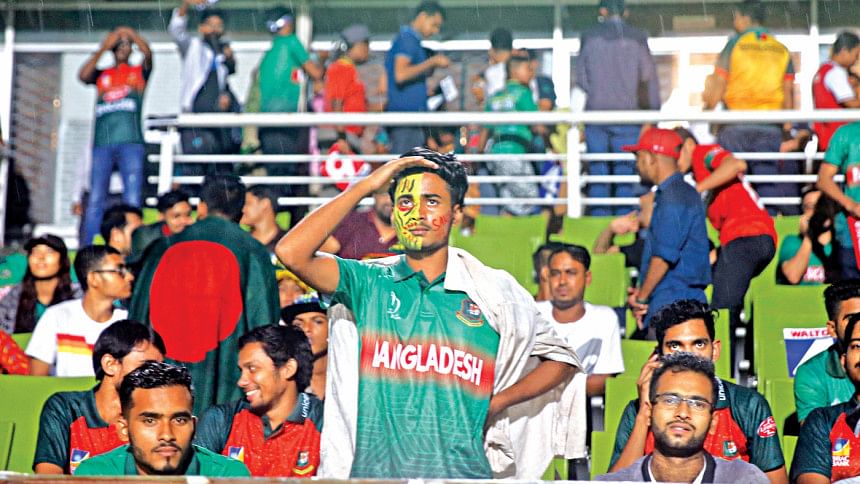 Some bought the tickets after standing in a huge line for hours while some had to pay almost double the actual price to get the tickets from scalpers. A number of fans were also disappointed that there was no reserve day allocated for the final while some were left upset as there would not be any reimbursement from BCB for the tickets.
"I skipped office and bought the tickets after standing in a very long queue yesterday [Monday]. I also did not go to work today as I wanted to see the game. It will be very disappointing if the match does not take place today. There should have been a reserve day." said Ahmed Manik, who came from Gazipur.
Sharmin Sultana, a Shyamoli resident, was however more disappointed to see Bangladesh named joint champions even without stepping onto the field. Sharmin, who bought the 1000-taka ticket for TK 2,500 from a scalper, only wanted to see Shakib Al Hasan and co. play.
"I expected Bangladesh to beat Afghanistan and win the trophy today. But now it seems unlikely. What harm would it do if they arranged a reserve day?" said Sharmin.
Nayan, a fan who travelled from Chandpur would have been able to see his favourite heroes in action only if there was a reserve day for the final.
"I came for the tickets after Fazr prayer yesterday [Monday] and I had to stand in line till 1:00 pm to get the tickets." said Nayan.
May be before arranging such a tournament, BCB should consider having a reserve day in future, especially during rainy seasons when the chances of matches being marred due to bad weather is high.