Voting went on peacefully in first 2.5 hours: EC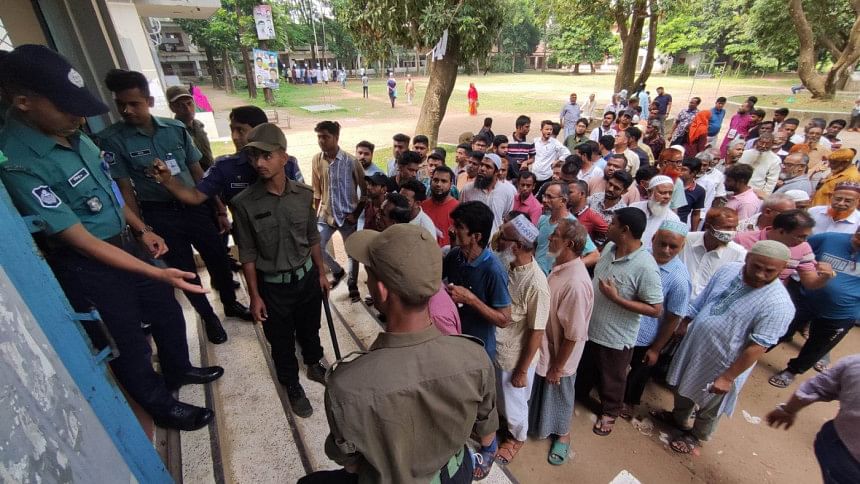 Voting in the Gazipur City Corporation election has been going on peacefully in the first first two and a half hours of polling, said Election Commissioner Md Alamgir.
Speaking at the Election Commission around 10:30am today, he said the election monitoring through CCTV camera, and information given by law enforcers and observers appointed by the EC, show that there were no untoward incidents.
He said in the morning several EVM machines were non-functional but it was repaired immediately and voters were able to cast their vote.
Alamgir also told reporters that there were some problems with 10-12 CCTV cameras due to internet issues, but the footage was still being recorded in those centres.