I love MAS, but it seems like we can't afford it: Dr Mahathir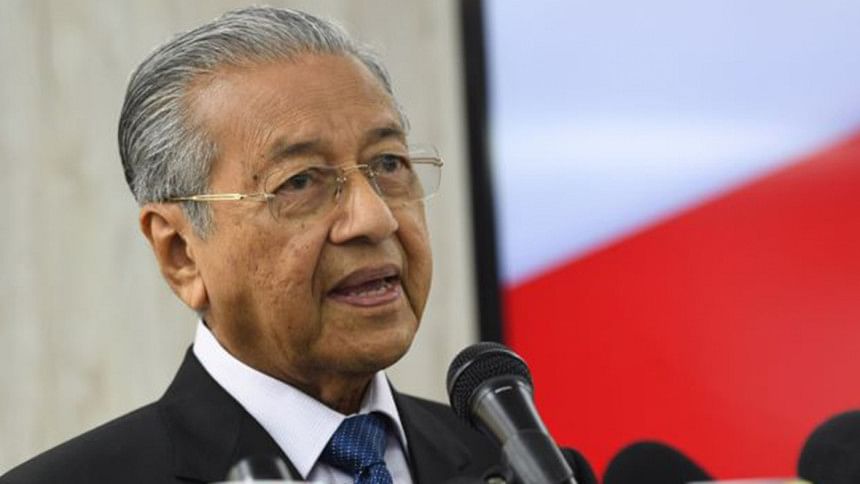 There are several parties that have expressed interest in buying the troubled national airlines Malaysia Airlines Bhd (MAS), says Malaysian Prime Minister Dr Mahathir Mohamad.

"We want to study whether or not we should sell. Although the management is externally appointed, MAS is still suffering losses.

"So, one of the ways is to sell," he said.

Dr Mahathir was speaking to reporters during a press conference in the Parliament lobby on Wednesday (March 20).

The 93-year-old prime minister also revealed that there had been a proposal from former MAS executives to keep the airline under the government's purview.

"We will also consider whether we want to downsize, expand the management, or to have a new management.

"We have many planes that haven't been used adequately and this is causing losses," he said.

Pressed for his personal view of the matter, Dr Mahathir said that he still felt "love" for the national carrier.

"I love MAS. I want MAS to be a national airline. But it seems as though we can't afford it," he added.

Dr Mahathir also lamented the previous strategies employed by top MAS executives.

"For example, the government gave RM6bil to help MAS. (Even) with that, MAS sacked 6,000 workers," he said.

Last Wednesday, Dr Mahathir said the government would conduct a study to decide MAS' fate after its losses caused massive impairment for its sole shareholder Khazanah Nasional Bhd.

Recently, Khazanah had accounted that half of its RM7.3bil impairments registered in 2018 was to sustain MAS.

Khazanah recorded a pre-tax loss of RM6.3bil in 2018.

MAS taken over by Khazanah Nasional Bhd as part of a five-year turnaround programme which commenced in 2014.