Capable people, not party reps: Mahathir's plans for new government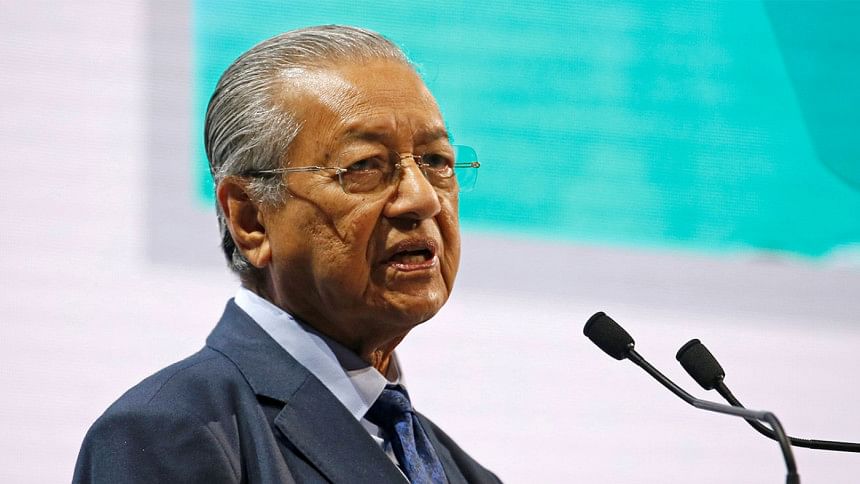 Malaysia's Interim Prime Minister Dr Mahathir Mohamad today revealed his plan for the new government, saying that he wants a cabinet comprising capable individuals and not just party loyalists.
In a televised address to the nation, he also urged support for this proposal, reports Malaysian daily The Star.
"Right or wrong, my opinion is that politics and party politics have to be put aside for the time being. If this is allowed, I will try to have an administration that does not side with any party, but [one where] only the national interest will be prioritised," he said.
Mahathir, explaining the reason behind his sudden resignation on Monday, said there had been allegations that with support for all sides, he could not decide who to pick and that he had no intention to relinquish his position as premier, on top of being power hungry, the daily reports.
"As such, I resigned, because I do not see power and post as my be-all and end-all goal. To me, the power and the position is a means to an end, or to reach an objective, which is for the benefit of the nation," said the 94-year-old.
He said that is why he relinquished his post after seeing the attitude of some politicians.
He added that politicians and political parties are so obsessed with politics, that they have forgotten that the nation is being beleaguered by economic and health issues, referring to the current Covid-19 outbreak.
Mahathir resigned yesterday in a shock move after his political allies sought to form a new coalition in a bid to block the succession of leader-in-waiting Anwar Ibrahim.