Shahidul Alam Sachchu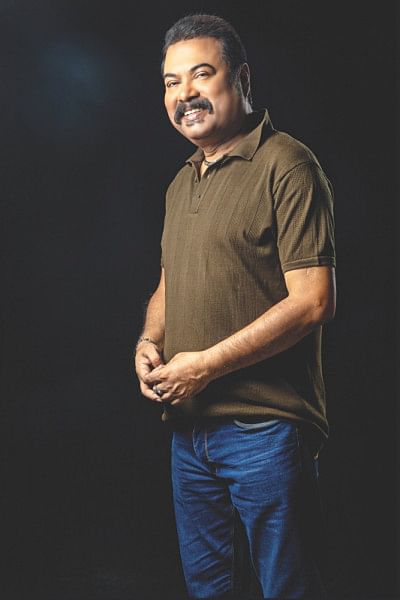 Can you describe yourself in three words?
The only word I can choose to describe myself is humane.
What is your favourite childhood memory?
I would say it's from the time I did my first drama on BTV, and they applied makeup on my face. I was so excited that I refused to shower for three days, so that the makeup would not wash away. I even walked around my neighbourhood and shared my experience with anyone who would listen.
If you could have any superpower, what would you choose?
I would like to have a power that would help me reduce the traffic in Dhaka.
What are the first three items in your bucket list?
Firstly, I would love to create a space for senior artists in the showbiz industry where they can continue practising their respective skills. Secondly, I want to take a step towards making it compulsory for schools to teach martial arts to female students. Finally, I want to build more cinema halls and encourage the development of the entertainment industry.
If you could work with any international artist, dead or alive, who would you choose?
I would love to work with Rekha and Kajol Devgan. I am also a very big fan of Utpal Dutt.
What is your favourite place to visit?
Kolkata.
What is your favourite food?
Street foods in Kolkata are my absolute favourite.
Who was your first celebrity crush?
Naila Azad Nupur.
What is your favourite movie of all time?
Sareng Bou.
If you could be any animal, what would you be?
I would choose to be a monkey as I would be able to move swiftly.