Swagota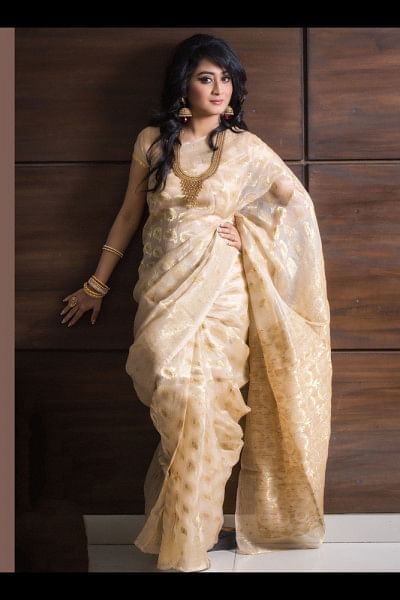 What is your style mantra?
I would say my style mantra is to dress confidently.
Who is your favourite style icon?
Bobita is, without a doubt, my favourite style icon. I also like Muhammed Zafar Iqbal's fashion sense.
Do you have any favourite fashion designer or fashion brand?
I usually prefer wearing traditional outfits, but I avoid wearing kameez. However, I'm a big fan of sarees. A few of my local go-to brands are Aranya, Aarong and Tangail Saree Kutir, among others. When it comes to casual wear, I love wearing H&M's cotton based clothes. For bags, my favourite brand has always been Michael Kors. I also love the outfits that tourists or backpackers sport, as they bring an interesting change to my everyday look.
What are your regular everyday wear and party wear like?
I wear jeans or trousers paired with a t-shirt, shirt or a fotua, whenever I'm opting for a casual look. For parties, I usually like draping myself in a saree, and sometimes a long gown.
What are your favourite accessories?
My favourite accessories are handmade ornaments. Aarong has a small collection of such ornaments, but my personal favourites are the ones that are hand-crafted in Nepal and Assam. I also like sporting a casual watch now and then.
Is there anything you never leave the house without?
I only carry my phone, a watch and my keys with me, whenever I leave the house.
What is a fashion trend you like?
I create my own fashion trends. But if I must choose, I would have to say that I like the 60's fashion trends.
What would be a fashion message that you would like to give to the readers?
Be confident and be a beautiful person from the inside. Wear clothes that you love wearing with elegance and poise, and you will always look stunning.