Walkthrough of Celebrating Life 2018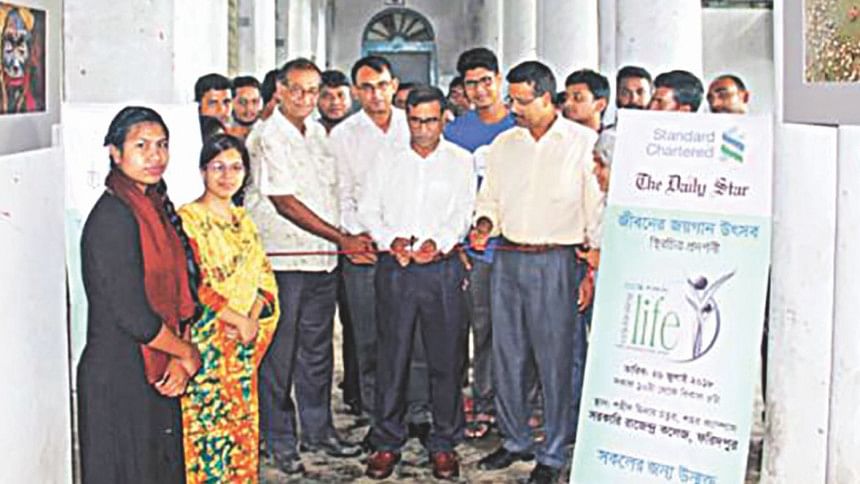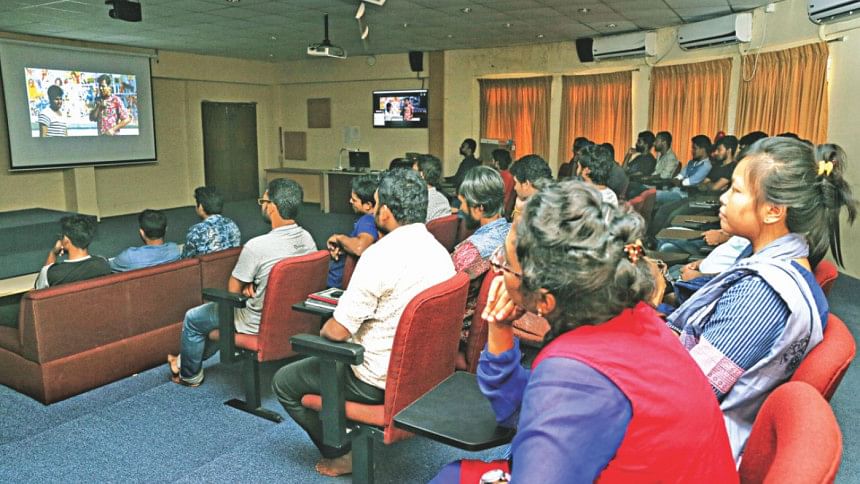 "Celebrating Life 2018" is a premier competition manifesting diversified submission of photographs, films and lyrics by the youth. Every year before the gala event, the creative expressions of the youth are showcased in different universities in 12 districts, followed by band concerts. This year's theme is: The architectural marvels of Bangladesh.
This year the voyage commenced from Jahangirnagar University, Dhaka. It was a daylong event inaugurated by JU Vice-chancellor, Prof. Farzana Islam as the chief guest. The young generation could indulge into a photography exhibition at the corridor of the auditorium of the university campus. Later the popular  band Joler Gaan enthralled the audience with their breathtaking performance to complete the event.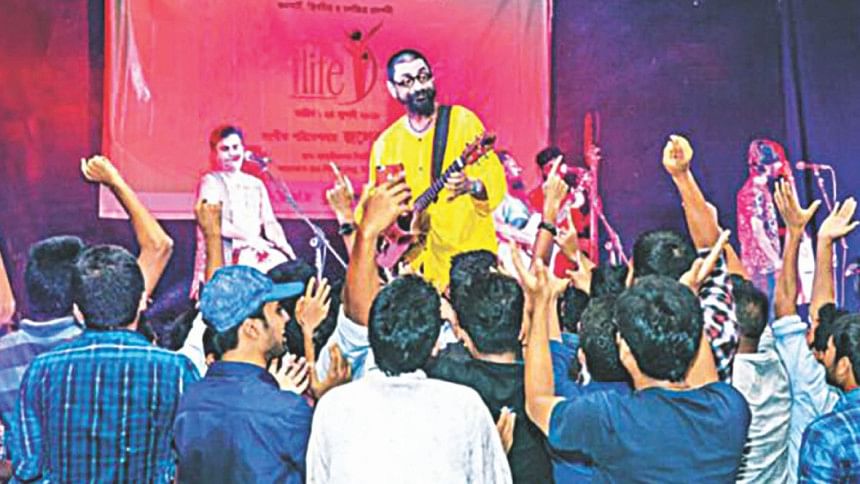 Following its path down the lane, the district tour continues its journey, exhibiting photos and films at Government Rajendra College, Faridpur; Jatiya Kabi Kazi Nazrul Islam University, Mymensingh; Dinajpur Government College; Jaipurhat Government College; Khulna University and Chittagong University of Engineering & Technology.
The enthusiastic youth of the campus had the incredible opportunity to relish themselves with a spectacular musical performance by the internationally acclaimed Bangladeshi band Chirkutt.