INTO THE WEB
Three young talented filmmakers, Krishnendu Chattopadhyay, Syed Ahmed Shawki and Abrar Athar, recently joined a virtual meet to discuss the scenario of web series in Bangladesh. In this discussion with Rafi Hossain, they shared about the scope for development and insights to the world of web platforms.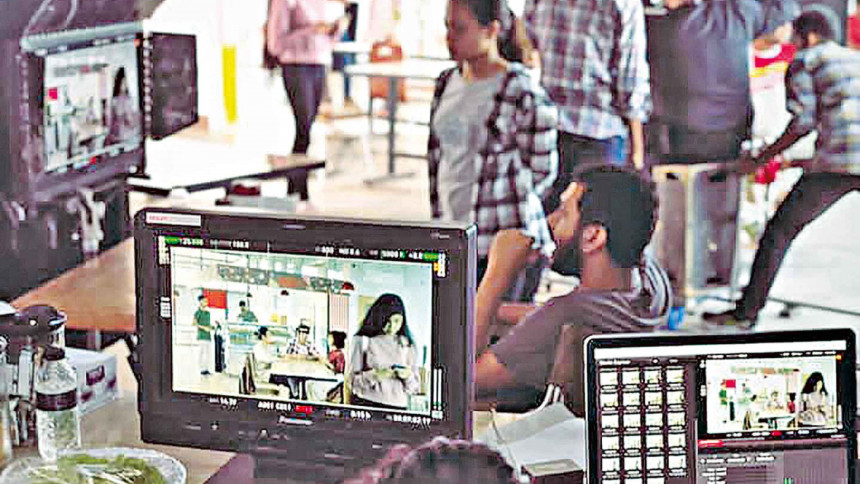 Krishendu Chattopadhyay: 
I don't get offended when called a young director; I rather like it. I have jointly directed two web series with Tanim Noor so far: Money Honey 1, 2 and Contract. I feel it won't be right to discuss anything for or against web series and OTT platforms. As it is a new medium for us, there is still scope for exploration. However, it may be new for us, but web series have been popular in Europe, America and India. Platforms like Netflix and Amazon Prime have been introduced to the Indian audiences' way before us, and directors have been bringing forth different contents for a while now. I feel that OTT platforms are more of a personal viewing experience. So, the stories that we cannot portray on television, can be brought forward on web platforms. Television is more of a family viewing medium and we do not always get the opportunity to deliver certain genres over there. As web series can be watched personally on mobile, laptops and even television through the internet, we are getting the opportunity to share stories that we usually don't because of certain boundaries. Therefore, I believe that we have scope for exploring the OTT platforms and also the opportunity to utilise it to its maximum level. I want to share stories, experiment with new content and have creative freedom. Web platforms allow you to do so.  I don't think web platforms rival television media. They are two different media with different uses and viewership. They are made to cater to a separate set of audiences. I prefer working for web platforms for various reasons. The first reason is that I can compare statistics and measure the number of views. Secondly, I can know who is subscribing to the particular OTT platform to watch my content. Thirdly, I can understand my audience's demand. I enjoy working and being on the shooting floor. So, after discontinuing work with television because of budget constraints and story limitations, I started working for advertisements. I feel it is a bigger school for experimenting and learning from mistakes. Now, coming to the point of criticism. I feel that every artist has a certain level of ego or confidence regarding their own work. Now it depends on the type or level of criticism, whether they will work on it or just hear them out. If it is constructive criticism that comes through discussion, I would consider working on making changes. Further, I prefer discussing than criticising and have kept that a practice among my peers and colleagues. This helps everyone to develop and enhance their skills and bring out the best work.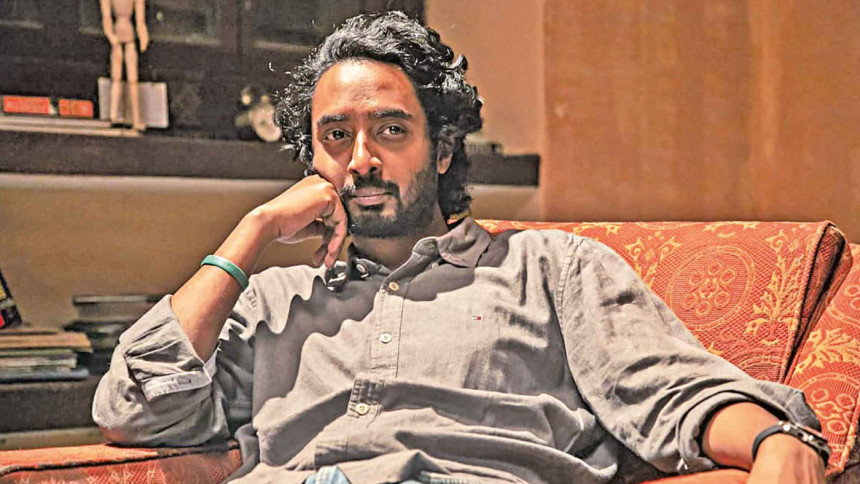 Syed Ahmed Shawki:
I like it when people refer to me as a young director. I think that the responsibility to carry the future of the industry lies on us youngsters, so I like to be referred as one. On the topic of making web-series, I just think of it as another platform for telling our stories. The concept of online streaming platforms is for the convenience of both the consumers and those making content. The consumers have a choice here; they can watch whatever they want and with the amount of variety in content available, they can choose from a lot of things. And since a lot of variety is available, this gives creators more chances to make content. So, with the demand for more things to watch increasing, us creators now have a bigger scope to direct new stories. A lot of good content is being made for web platforms, but I think that it is still too soon to actually compare online streaming platforms to television. I think that in a few years' time, we will be able to make a fair comparison. When working with online platforms, it is important to understand the specific audience it caters to and the type of content it wants to put out. I would not necessarily call it as restrictive, especially since I mostly agree with the boundaries set, so I am happy to listen if I am told to tell my stories in a way that fits the medium. I don't do advertisements much, but I think that similar to films, advertisements are also about storytelling. For me, the most important thing is to tell my story, regardless of whether it is in a hundred-minute-long film, or a one-minute advertisement. From my own experience with the web streaming platforms, I have seen that the main priority is the stories. This new model for making projects makes me very hopeful for the future as this really does increase the quality of the content being made. I think what our industry really needs now is some proper film critics. When growing up I used to read how the critics rated Hollywood movies, so I think that if we had critics like that in the press, it would help our industry grow.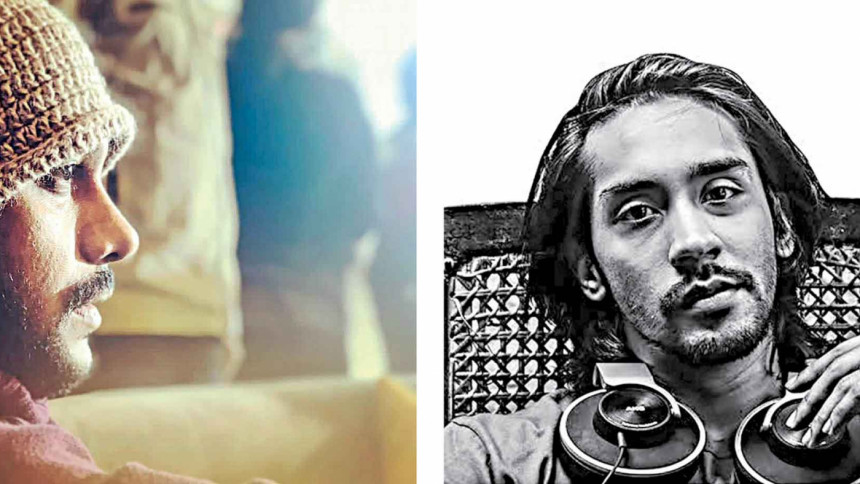 Ridwan Intisaar Mahbub Abrar Athar:
It doesn't matter to me if I am referred to as a young up comer, but it does depend on how the person is saying it. But yes, it doesn't bother me to be referred to as that. For me, the web streaming platforms are giving people a break from television, which is mainly catered to family viewing. Most of the content shown on television is made for families to watch, which limits us in a way. We could not make certain things as it would hurt some people's sentiments, and there were also things that we saw in foreign movies that we wanted to do but were not acceptable for television. So, the web platforms are giving us the chance to experiment and make more things which may not suit the television platform. For me, the best thing about web platforms is that it is much easier to break out with it. If you can make good content, the whole world can easily access your work, whereas in television, it is boxed in a way. If you have talent, you definitely can make good content with web platforms. The thing about these platforms is that they know what sort of content will fit the medium. So, if I need to tell my stories in a certain way, it must be so that it caters better to what the audience is demanding. But, recently I worked with a local online platform, and they let me do a very experimental project. So, I feel that slowly we are getting to the point where the online streaming platforms will help us tell our stories in our own ways. Aside from films, I like making advertisements. I think that it gives me an additional platform to showcase my skills in. Usually, if I make just one film a year, I would be left with nothing to do for the rest of the year, and that would really bore me. So, I like to do advertisements. I think that our film industry is headed in a positive direction. People here are watching more films now from all over the globe. And when speaking globally, Bangladeshi films are now accepted and liked. Many filmmakers from here, including myself, even got the chance to go to big film festivals. I think that now, we are putting out good films from Bangladesh, and the future is very hopeful. I have always been inspired by alternative culture a lot, and that means that I want to make things fearlessly. Social media actually stops because people there say a lot of things, mostly negative. So, we need some critics who are aware of what they are doing, and will not go around bashing creators for no reason.