Creating Magic
Taskeen Rahman is a popular actor who established himself in the entertainment industry with his brilliant role in 'Dhaka Attack'. He has consecutively starred in hit films and won hearts with his impeccable acting and charming persona. In this interview, he opens up about his personal and professional life, and how they have been impacted during this pandemic.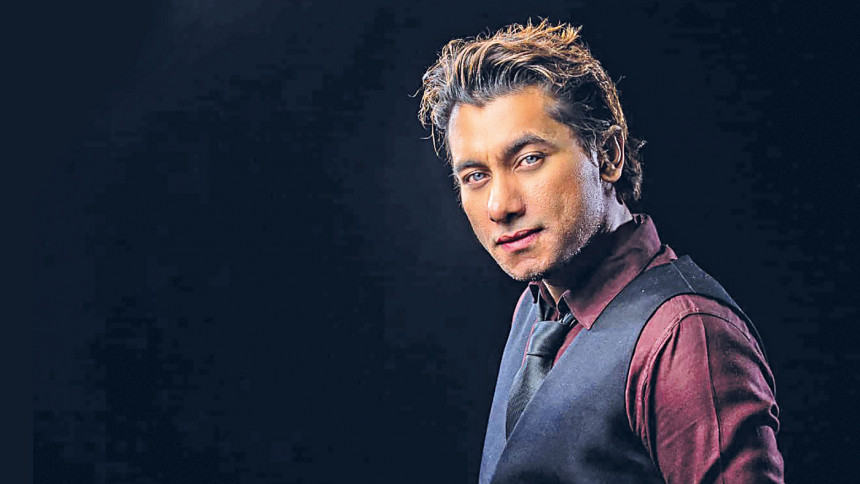 Rafi Hossain: Welcome to Uncensored with Rafi Hossain. Today, we have with us someone very dear to our hearts — Taskeen Rahman. Thank you for giving us your time today. How have you been spending time in quarantine?
Taskeen Rahman: Thank you for having me here. Things have been busy here since I've started working on some projects, but I'm maintaining as much caution as necessary to keep myself and others safe. I recently did a project which highlights what happens after the assassination of the Father of our nation. Another project was Andrew, directed by Tanim Rahman Angshu for Eid. I'm also having talks of some new projects. Everything is being done with utmost caution. I have been tested thrice, and came back negative at all three times.
Rafi: Are you hopeful that the pandemic will end soon?
Taskeen: I know people are being cautious and vaccines are being developed, but I still think that it will take a long time for a complete wipeout of COVID-19. I have observed three different groups of people in this pandemic — those who are extremely cautious, those who use masks as an accessory and those who don't care that there is a pandemic. The third group go about their lives as if there isn't a deadly virus present. 
Rafi: The third group needs to realise that their actions are affecting millions of people. Do you agree?
Taskeen: Absolutely. People who are living with aged relatives have to be very careful. If they go about in public without any safety measure, they might infect the people they live with. Aged people have a weaker immune system, so this may be deadly for them. We are responsible for a lot more lives than just ours. 
Rafi: How has your married life been? 
Taskeen: It has been good. I'm grateful for receiving support for my creative ventures and the time and space to do them. I wish it was a little more exciting, which I hope will be true in the future. Other than that, I'm content.
Rafi: What does happiness mean to you?
Taskeen: I think happiness is something big and beautiful, and something like that can't sustain for a long period of time. It comes in small fractions, and I try to live and cherish those moments with my all. Happiness to me isn't fame or wealth or power; it is the small beautiful moments.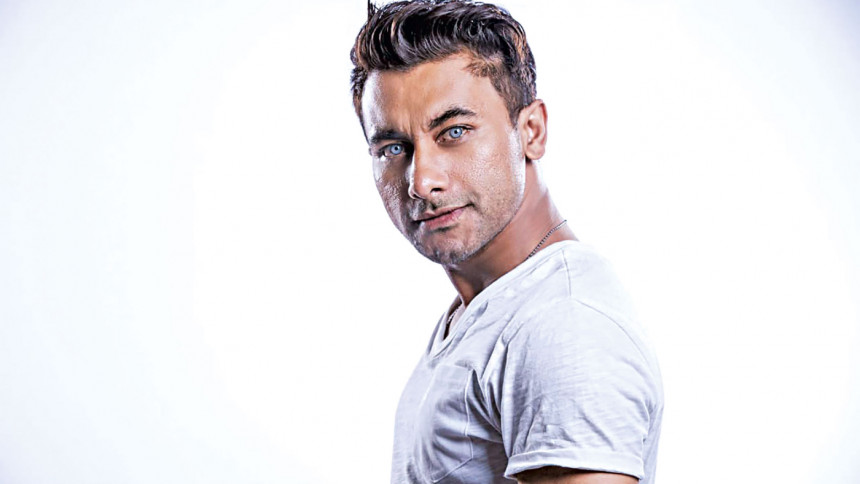 Rafi: You have a lot of experience regarding relationships. What lesson have you learnt?
Taskeen: From my experience, I think relationships end quickly now because there are a lot of options. When things go wrong in a relationship, the two should understand each other and work things out to salvage it unless the two aren't compatible at all. Instead of asking for advice from people who don't know your dynamic, it is better to talk about it yourselves. I believe that we should listen to our hearts and make the right decision. If the relationship doesn't work out, the separation should be mutual and clean. 
Rafi: How do you feel a connection with someone?
Taskeen: I look at three things: creative, philosophical and artistic connection. If we match in any of these three, I feel a connection, the most important being artistic. I try to keep myself away from people who praise me in front of me but talk horrible things behind my back. I'm careful of what someone says to me about someone else because they'll do the same about me to another person. If you love your work and are honest with it, it really doesn't matter what someone else says about you. I don't care what anyone has to say about me because I'm busy creating magic. However, I try my best to treat everyone with love and respect.
Rafi: What do you think the condition of the entertainment industry will be after the pandemic?
Taskeen: I'm confident we won't remain stagnant. We have a lot of dreams and energy and support. I think we can do a lot of good projects. However, since the theatres are closed, big screen stars are in a tough spot. I'm sure this will end soon, but the uncertainty can make people confused. Some may quit, some new artists may emerge and create new and amazing works. We are very adaptable, so we can progress, but we need to be careful of where we invest.
Rafi: You have received a massive following in a very short amount of time. Do you have more fans or more haters?
Taskeen: I'm really not sure. I know some people love me and I also know that some people don't, but I don't know the ratio. I don't work to make people happy; I do it for myself. Even if one person appreciates my work, it's enough for me.
Rafi: Can you share some of your fond memories?
Taskeen: One would be the first time I went to The Daily Star office and got to meet you. I had many amazing memories in the sets of Dhaka Attack and Jodi Ekdin. We were in a boat in the depth of Sundarban for Operation Sundarban. We had to face a lot of challenges as a team there and we managed to do it. That is also a memory I will cherish for years to come.
Rafi: What are your hobbies?
Taskeen: I love sketching, drawing and painting. I've loved to draw ever since I was a child. I have done exhibitions at Sydney and hope to do more in the future. I love music. Whenever I can, I play the piano to refresh my mind. My dad is a music producer and director. He was the one who instilled music in my mind. I used to see him making music and that's where it started. I still can't read sheet music, but I can play by ear. 
Rafi: What is your thought on getting typecast?
Taskeen: After playing a negative role in Dhaka Attack, I've been getting offers for similar roles. I love doing that, but I don't want to be typecast. I want to do different characters. I want to challenge myself. I don't want to be a sellout. I want to constantly improve myself and do better. 
Rafi: Do you follow the acting style of any artist?
Taskeen: I have many inspirations, like Al Pacino, Uttam Kumar, Humayun Faridi Sir and Chanchal Chowdhury, among many others. When I started, I subconsciously followed their acting methods. As my career progressed, I created my own style and method. I think every artist should have their unique style as the viewers are very smart and will catch on.
Rafi: Are you a director's artist?
Taskeen: I am a director's artist to some extent. I have a close relationship with some directors. I don't have to know the director a lot to get the gist of the character well. However, I'm grateful that the directors I have worked with gave me the creative freedom to improve the character through brainstorming with the directors and others. We try to redevelop the character keeping the script as a guideline. Although I can't be exactly like the character the director has in mind, I try to be the closest I can. 
Rafi: Do you have any final message?
Taskeen: I want to thank everyone for all that I've been given. No matter how long I work, I hope I can receive the love and support of the viewers. I'm here to entertain the people, nothing more. I'm grateful for my fans. I hope to receive all your constructive feedback and opinions so I can improve myself.