What it's like to be from a medical family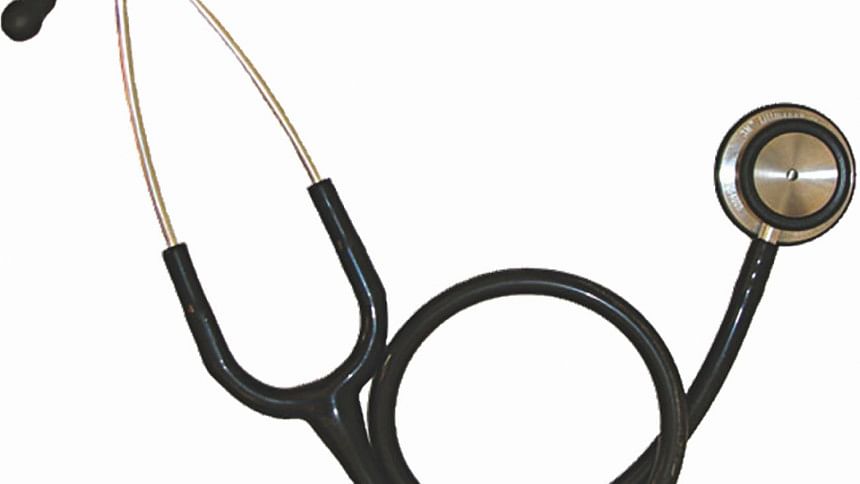 It's not always easy living in a family of medical professionals, but it's no less entertaining either. Below, I talk about some key observations I've made about them throughout the years:
1) NO ROOM FOR MEDIOCRITY:
Yes, no parent wants their kid to be subpar to other kids in terms of academics, but doctor parents take it to a whole other level. They always have high expectations and will prioritise financial stability when you want to pick a subject to study. One bad result and you're dead meat. Once, my dad threw away my report card because my math marks dropped from 95 to 89. You get the picture.
2) YOUR HOUSE IS A MINI LIBRARY:
Every month when my mother decides to dust the shelves in our house, she gets a mini panic attack due to witnessing the ever increasing stock of books. Now, most avid readers would not get why this is a problem, but when 75% of the books weigh more than a child, it's not pretty.
3) NO HOLIDAYS:
Doctors get emergency calls all the time, be it when they're sleeping or having dinner with their family. Due to their insane schedule, they can hardly make time for anything whether it's a special event or a holiday. But, there's a silver lining to this. Even if they aren't that busy, they can very easily skip an annoying event. People are so used to not having them around, that their absence hardly makes a difference.
4) YOU ARE OUTRIGHT UNRUFFLED BY ANYTHING MEDICAL RELATED:
I remember being in high school when girls and boys alike would gush about medical shows. They would be enamored by shows like Dr. House and Grey's Anatomy, and read medical romances all day. That really baffled me since I heard more medical stories than I'd like to remember and in no way are they as rosy as they are portrayed in pop-culture.
5) YOUR HOUSE IS A TINY LAB AND PHARMACY:
When you have doctors in the house, medicines are just a part of your family.  If you tell your parents that you're feeling under the weather, they will simply scan you from top to bottom and hand you a random pill from their self-built pharmacy.  Free Biology lessons were also on the quota. Once, my father dissected a cockroach to demonstrate its white blood to me. Too cool to have been disgusted, sorry.
6) YOUR FUTURE:
If you decide to follow in your parents' footsteps, only then are you THE CHOSEN CHILD. Otherwise, if you're not a doctor, what are you?
Even though I'm not a doctor and not exactly the greatest fan of this profession, when I hear people bad-mouthing doctors or nurses, I automatically come to their defence. It is in fact the toughest and most noble profession in the world, so disrespecting all their efforts is preposterous. Also, apparently doctors are supposed to be mega rich. SUPER! Dad, I'd like a Bentley please.
Rafidah Rahman is a teeny-tiny Hulk, she's always angry and she's always hungry. A cynical dreamer and a food enthusiast, she's your everyday entertainment. Correspond with her at rafidah[email protected] or https://www.facebook.com/rafidah.rahman.39