Witnessing a Bangladesh-India thriller from the stands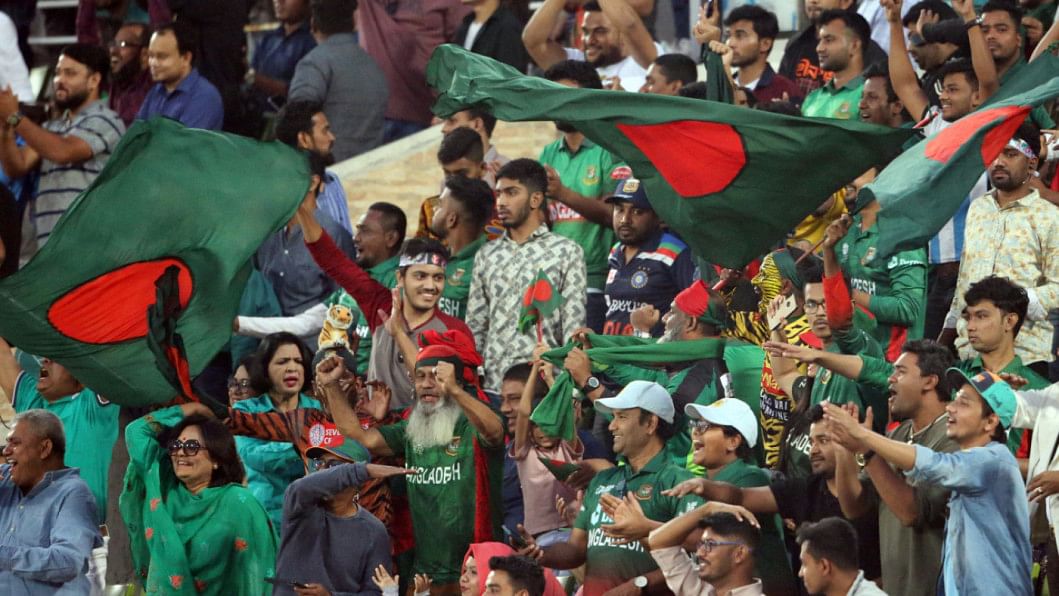 Fresh off the anguish in the ICC Men's T20 World Cup, the announcement that India would be touring Bangladesh after seven years excited me. The heroics of Mehidy Hasan Miraz and Mustafizur Rahman in the first ODI against India further encouraged me to get tickets for the second ODI by any means.
Managing tickets was a big struggle, as my dad, who believed the first game was a fluke, grumbled about how time and the money was being wasted on a lost cause. Entering the VIP stand after navigating through the long queues, the air of hope was stark and growing stronger as the glorious panoramic view of the ground came into view.
Well, hopes soon turned to despair as the horror unfolded.
In the 19th over, when Bangladesh was reduced to 69/6, Bangladeshi fans resorted to gallows humour. The few Indians present, though, were relishing it as the Men in Blue tamed the Tigers.
It sounds ridiculous, but I didn't lose hope even in that desperate situation. My dad berated me for spending such a big chunk of my savings for this humiliation, but inside, I could sense something special brewing. I won't lie, I was clutching at straws.
I also banked on Mahmudullah's heroics in the Champions Trophy match against New Zealand in 2017 and Miraz to carry on from where he left off in the first ODI against India.
I wasn't disappointed. Both Mahmudullah and Miraz showed immense character to salvage Bangladesh's innings. That partnership was cricket at its finest.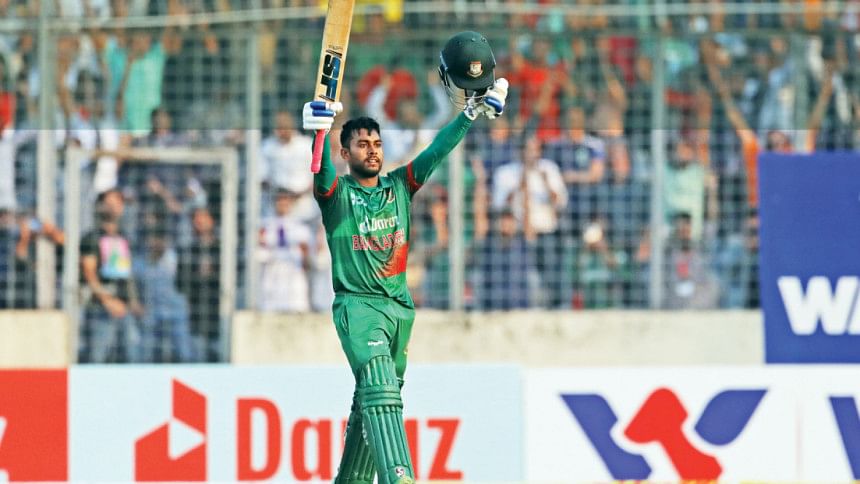 During the innings break, I couldn't help but admire the courage of Mahmudullah, Miraz, and Nasum Ahmed. Together, they churned out 102 runs in the slog overs to propel us to 271/7. With the psychological advantage on our side, the stadium started to believe again.
That belief was turbocharged by the early onslaught of Bangladeshi bowlers. Ebadot, Mustafiz, Shakib, and Mehidy demolished the Indian top order. I started to think it would be a straightforward win after India lost their fourth wicket.
Coming in to field near the VIP stand after removing the dangerous Virat Kohli, Ebadot acknowledged our applause with his trademark salute, to our sheer delight. Over the match, the likes of Bijoy, Litton, Shakib, Virat, and Dhawan made our experience worthwhile accepting our ovation.
Back to the proceedings, and the stadium was filled with an air of inevitability when India was 65/4 after 18.3 overs. Little did we know Shreyas Iyer and Axar Patel would grab the game by the scruff of the neck. With each ball, our hopes dwindled. A sinking sense of déjà vu took over as Iyer accelerated the innings after his 50, supported by Patel.
And then, Miraz got rid of Iyer.
That galvanised everyone. The crowd regained their energy as three Indian wickets fell in quick succession. The unexpected reappearance of Rohit Sharma with his stitched up and bandaged fingers started a huge rollercoaster of emotions.
In those last five overs, I felt everything. Fans screamed themselves hoarse trying to coach the players from their seats. With Ebadot and Shakib's overs finished, everyone banked on Miraz. But, in a cruel twist of fate, he was injured right after he bowled an amazing ball to corner Rohit. Still, we had hope, as Mahmudullah deputised that over adeptly and the Fizz bowled an iconic maiden in the 48th over.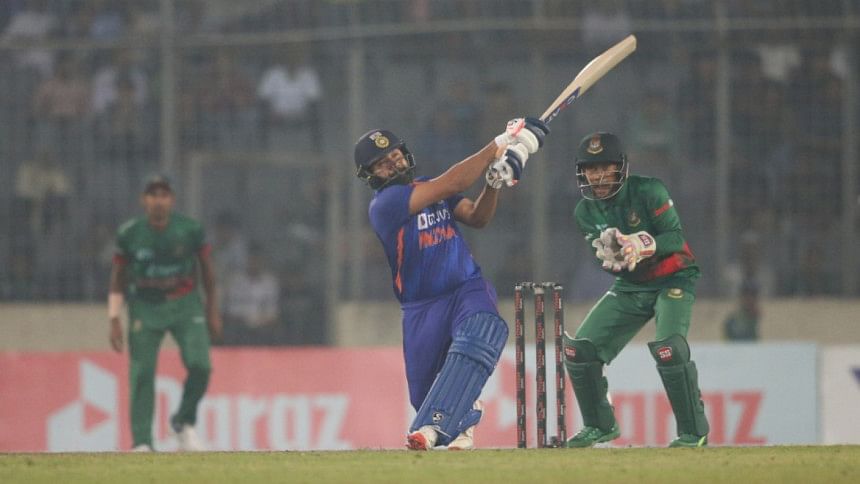 The 49th over started with Mahmudullah back in attack. But Rohit, heroically with his nation's hopes clinging to him, stepped up. Each six and four he hit shattered our fragile hopes. Even the wicket of Siraj couldn't calm our nerves.
With Fizz back for the last over, I felt mutedly confident. Again, Rohit, a player who I mercilessly trolled, picked his moment to silence me as he hit two fours and a six to reduce the equation to six off one. This, combined with the two missed catches of Rohit in the previous over, evoked memories of the Nidahas Trophy final.
As Fizz set his field for the final ball, time came to a standstill. And then he ran for it, pitched, and it was a perfect yorker.
And that was it. Mustafizur Rahman had just won it for Bangladesh!
It was ecstatic in the stands. I instantly looked at my dad, who just smiled. We all breathed a collective sigh of relief. On a day when the old guard failed, the young guns, led by the brilliant captaincy of Litton Das and supported by Miraz, Mustafiz, Ebadot, and guided by Mahmudullah, put mighty India to the sword.
And I was there for it.
Inqiad is a passionate Bucks fan and a certified Giannis stan. Contact him at in[email protected]