Why Gatekeeping in Football Helps No One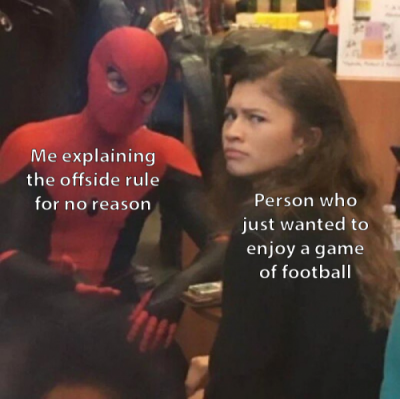 Every time there is a major international tournament, we see a drastic rise of football fans around us. Copa America, Euros, and the World Cup are the biggest examples of when this happens. 
As a football fan myself, it's always nice to see new people learning about the beautiful sport. I feel there isn't a benchmark you should reach to be qualified as a "football fan." Some people buy jerseys, some buy posters or change their wallpapers to declare their newfound love for the game.
However, just like that random relative in your family gathering that tends to ask intrusive questions about your life, some people think the new fans should be authenticated to experience football to the fullest. In short, they will gate keep at every possible chance and make sure they end up being the person you want to avoid the most at the gathering. Gatekeeping is when someone takes it upon themselves to decide who gets to be a part of a specific community and who does not.
Why do they do this? Maybe it satisfies a certain craving of feeling better about themselves. Or, perhaps they have nothing better to do.
How do they do it? First, with simple questions. Then slowly, they ask you different facts and statistics to know whether you are a real football fan. Answer right, and you are welcome to the club. Answer wrong, and they will shame you for being a seasonal fan and having no passion whatsoever.
Who are they? You'll find these people in your friend circles, classes, family, and you could be one yourself too. Most importantly, who asked them? Absolutely no one.
This whole questionnaire can get worse if you're a girl. Men will bombard you with questions and immediately associate your interest in football with liking pretty footballers. Even if you answer them correctly, they will never admit that girls too can be football fans.
What the so-called more "educated" football fans don't understand, is that someone's lack of depth in technical knowledge shouldn't be any reason for being bullied. Under no circumstances should any of the new fans go through this. It's understandable how different your connection towards your favorite team is maybe, but one should embrace instead of scrutinise the new fans like a university club recruitment process.
Furthermore, using a hobby to undermine others makes the whole point of sports redundant. Because passion and connection work differently for different people, your abundance of football knowledge (read: top 10 useless facts you have in your brain) shouldn't be something you use to run over people. No, Faiyaz, feeling better because someone couldn't answer your 2002 World Cup quiz doesn't make you a superior person.
If you are one of the oldies, be kind and give the help you needed when you first started loving the sport. And if you are the new kid on the block, get ready to get your mind blown.