READ BOOKS, WIDEN YOUR HORIZON
"We have Rashids, Laylas, Mariams in each society"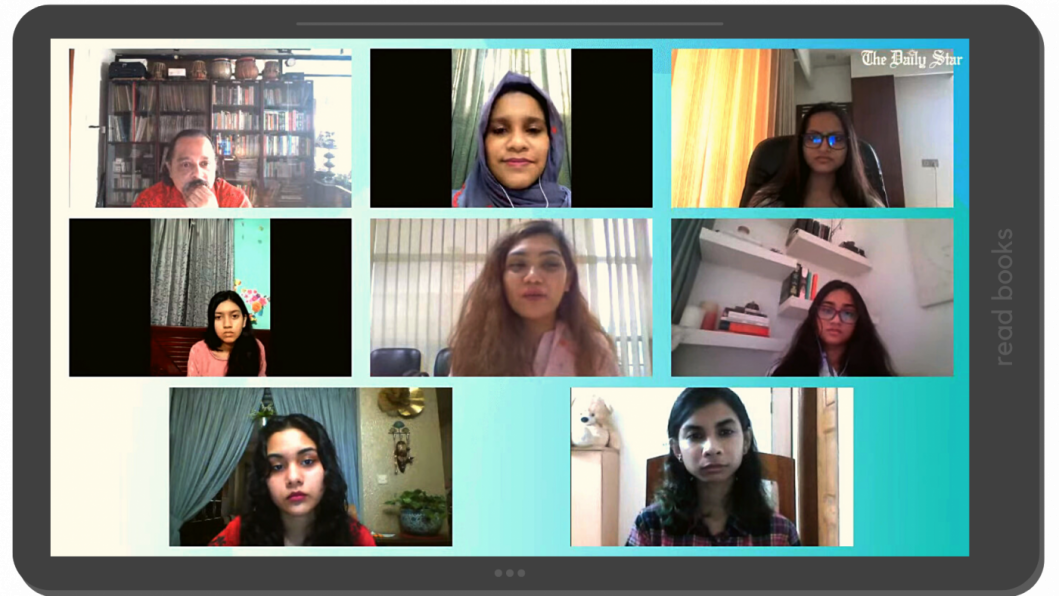 "Read Books, Widen Your Horizon" is a joint initiative by The Daily Star and United International University (UIU) to familiarise the youth with the art of reading. This 10-month-long campaign asks the readers to delve into a book each month, followed by a quiz on the selected book.
This month's special guests Asrar Chowdhury, professor of Economics at Jahangirnagar University and columnist in SHOUT, and Dil Nusrat, Assistant Professor, English Language Institute, United International University were present at the live session. The event was moderated by editor of Daily Star Books, Sarah Anjum Bari.
The top five winners of the second segment of the campaign, based on Khaled Hosseini's bestselling novel A Thousand Splendid Suns, are Amrin Tasnim Rafa, Mumtahina Aziz, Sanjana Jahan Shams, Nafia Tabassum, and Nusrat Jahan Shifa.
The event involved an eye-opening discussion between the guests and the winners. Prof. Asrar Chowdhury commenced the discussion with his interesting views on the different forms of portrayals of Afghanistan, including the ones the West has been accustomed to as well as the ones he has been familiar with. He also talked about the idea of friendship between the two main characters Mariam and Layla, which evolved from rather unfriendly situations at the beginning of the book.
Dil Nusrat talked about the reasons behind choosing A Thousand Splendid Suns for the segment, saying, "The book was selected at the end of 2021 when the political turmoil in Afghanistan was taking place."
She further mentioned how this book would help visualise scenarios of Afghanistan in ways apart from the news. "While not for children, the book can also be introduced in the classrooms to late teens or early twenties," she said.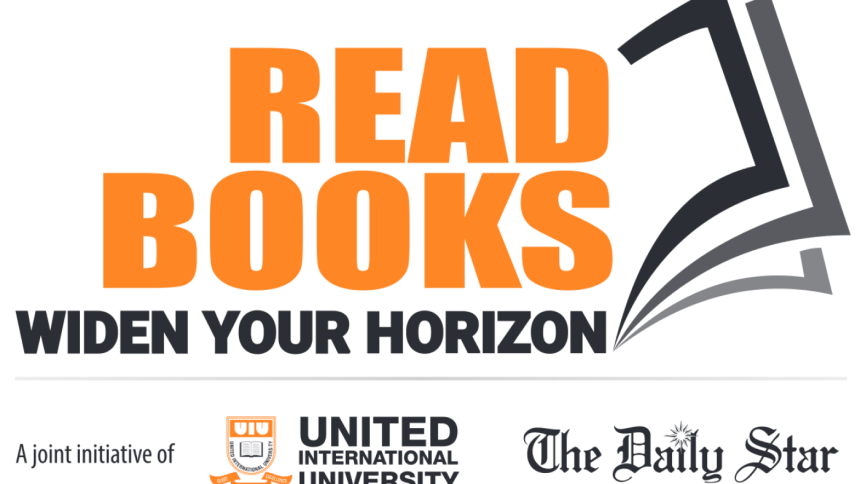 On a related note, Prof. Asrar Chowdhury also talked about the layers of the book and the characters in a society that correspond to the characters in the book.
"We have Rashids, Laylas, Mariams in each society of the subcontinent," he tells us. It is versatile in the way of displaying versions of our own society, and this is precisely why Prof. Chowdhury thinks it is important for everyone in the subcontinent to pick the book and read it.
Amrin talked about the struggles of women from different perspectives, even apart from the two main characters. The lack of human rights that Afghan women face, not only the oppressed but also those in supposedly privileged positions, is something that the book highlights through its characters. Amrin says that the portrayals of the struggles of these women help the readers to empathise with women as a whole.
Nafia mentioned how many of the women's actions are overshadowed by rather smaller actions in the book. Sanjana talked about her favourite character in the book, Mariam, and why she has developed a soft corner for her due to the trauma she has faced throughout her life, and also commends the character's courage. She also discusses about her favourite character's transitions – how she is almost filled with jealousy at the beginning but later sacrifices herself for Layla.
The discussion further continues with the pacing of the novel. As Amrin mentions, how despite the intensity of the topics covered, the book hooks the readers in a way that we can call it a rather fast-paced novel. The progress, the narration, and the language are easy to read for people who are not regular readers is also a great feature of the book, she thinks.
With the brilliant writing style that encapsulates readers, with the quotes that stay rent-free in the readers' heads for a long time and the scenes that immediately jump to their minds every time A Thousand Splendid Suns is mentioned, Sarah Anjum Bari and the winners later talked about Khaled Hosseini's mesmerising art of storytelling.
Overall, it was a brilliant conversation about literature, characters, and this month's book A Thousand Splendid Suns, among five young readers and two great guests whose multi-dimensional insights definitely encouraged more readers to join the campaign, and more people to read.
Book Synopsis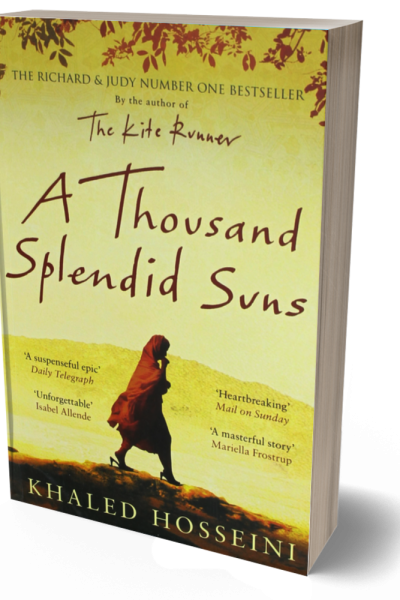 A Thousand Splendid Suns is a critically acclaimed novel by Afghan-American author Khaled Hosseini, published in 2007.
It is a profound novel focusing on women and their role in contemporary Afghan society. It explores the unique relationship between two women, Mariam and Laila, as they influence each other's lives and those around them.
The novel begins with Mariam who has a rough childhood as her father abhors her for being an illegitimate child, forcing her to live on the outskirts of town in a secluded hut with her mother.
On her 15th birthday, her mother hangs herself, and Mariam is left all alone. Her father quickly marries her off to Rasheed, a widowed shoemaker from Kabul who is 30 years older than her.
Rasheed is initially kind to Mariam, but after she becomes pregnant and miscarries multiple times, their relationship sours and he becomes increasingly abusive to her over her inability to bear him a son.
After Laila's parents are killed and she is injured in a rocket attack on their home in Kabul, and her childhood sweetheart, Tariq, leaves the city due to the civil war, Mariam and Rasheed take her in. As Laila recovers from her injuries, Rasheed expresses a romantic interest in her, much to Mariam's dismay.
Laila discovers that she is pregnant with Tariq's child but learns that he and his family have been killed en route Pakistan. She agrees to marry Rasheed in order to protect herself and the baby, whom Rasheed believes to be his. But Rasheed rejects the child when he realises after birth that it is a girl.
Laila and Mariam grow a close bond as they both suffer at the hands of Rasheed. They become confidants and plan to run away from Rasheed and leave Kabul, but are caught before they can do so.
The Taliban rise to power in Kabul and impose harsh rules on the local population, severely curtailing women's rights.
After suffering much abuse and trials, years later, Tariq appears and reunites with Laila. Rasheed had hired a man to falsely claim Tariq's death to manipulate Laila into marrying him.
Mariam comes to the rescue, striking Rasheed with a shovel as he is beating Laila. She ends up taking responsibility for Rasheed's death and is executed publicly for it.
Laila and Tariq are able to leave and come back years later after the war. Laila is able to make a life for herself, marrying Tariq, becoming a teacher, and the novel ends with her expecting her third child, who she wants to name Mariam.
While war, destruction, global and regional power struggles and chaos ensued on the outside world, these two women fought their own inner battles. The violence outside pales in comparison to the casual violence these women face every day. The powerful, harrowing tale of love and loss is enough to leave its mark on us.