The Tragedy of Bangladesh's Opening Batters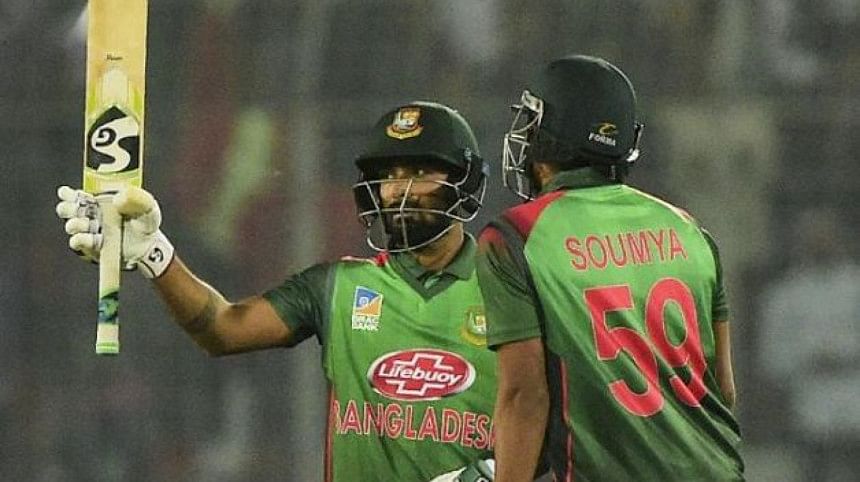 Bangladesh Cricket has been struggling with their opening batters for a while now. "While" might actually encapsulate a time span of more than a decade, or more specifically, the beginning of Bangladesh Cricket. Over the years, Bangladesh has improved a lot, from playing against low-ranked opponents to competent ones. One thing, however, that has not changed is the quality of the opening pair. 
The role of the opening batsmen in the team is simple but very significant. In Test cricket, it is to take the shine off the new red ball by staying in the crease as long as possible. In ODIs, the openers have more responsibility as they have to hold the crease whilst also playing strokes accordingly to keep the innings moving forward. While chasing a big target, this responsibility becomes more prominent as they have to set the tone, keep up with the required run rate or even score at a higher rate. In T20Is (the shortest format) however, the role of the openers is limited to providing quick starts to the team, with additional benefits if they can stick around longer. To think Bangladesh has no suitable openers for any of these formats is actually hard to take in.
To go to the start of the problem, we'll have to look back more than a decade. Most Bangladeshi openers during these times had problems with their technique, and fell cheaply to the new ball, with the exception of Javed Omar Belim. Javed, with his patience and solid batting technique, could hold up one side of the crease, though he scored runs very slowly. Mohammad Ashraful also emerged during that time with his beautiful strokeplay, but he was never a successful opener. 
In 2007, Bangladesh's most successful opener (ever!) Tamim Iqbal made his ODI debut. He was soon fast-tracked to the 2007 World Cup squad. The scenes of a 19-year old Tamim nonchalantly smashing Zaheer Khan all over the ground is vivid in the eyes of cricket fans even now. At that time, it was hoped that more quality openers would soon emerge.
Today, 14 years later, Tamim is the leading run-scorer (across all formats) for Bangladesh. But a fixed opening partner for him has still been difficult to come by.
Players have come and gone, but none could stick around.
Shahriar Nafees impressed for some time, but he was dropped from the team in 2011 and never looked at again. Imrul Kayes could have been the rightful partner for Tamim, but he was dropped due to inconsistency. He has since found himself on the fringes and called upon whenever the team needed a replacement player. Players like Junaid Siddique, Anamul Haque and Nazimuddin have also been given fair chances as openers, only to fail repeatedly.
Under the successful captaincy of Mashrafe Mortaza, Bangladesh handed debuts to Soumya Sarkar and Liton Das. Soumya debuted in 2014 and was called up to the 2015 World Cup squad where he impressed immediately with his strokeplay. After the WC, he performed brilliantly in the home series against Pakistan, and that phase remains the peak of his career till now. Liton was called up to the Bangladesh team on the back of heavy runs in the domestic circuit and with the tag of heavy 'potential'. He has since then shown glimpses of his potential, but never consistently enough to justify the tag upon him.
Both Soumya and Liton have been given long runs along with Tamim, or with each other. The team management has shown complete belief in them so that they can play without any fear of exclusion. They have received a multitude of chances, only to fail time after time. None of them is still able to contribute whenever the team needs them, even after each of them played for more than 6 years. It is high time the team management decides to give them a break, so that they both can go back and score heavily in domestic cricket, and reclaim their place in the national team. Otherwise, they are also staring down the same future their predecessors have.
The problem with Bangladeshi openers has been there for a long time, and it is not expected to be solved overnight. For starters, the team management may look to try new players. Naim Sheikh has already established himself as a consistent T20I opener, (though he faces criticism for his sluggish strike rate) and the management may look to include him in ODIs and Tests. Some out of the box thinking could be done, and probably a compact middle-order batsman like Afif Hossain, or Mehidy Hasan Miraz, can be given opportunities as openers, as they both have demonstrated their capabilities in domestic tournaments. With an eye on the 2023 World Cup, players should be groomed to become openers. With Tamim still playing, his expertise will also prove invaluable for any young player to learn from. 
It's been a while, maybe now someone will finally step up to the crease, face the new ball, and solve our longest lasting problem.
Tahmim Hassan likes binge watching tv-series and watching over the same cricket highlights time after time. Recommend him tv-series and songs at [email protected]