Looking down on hard work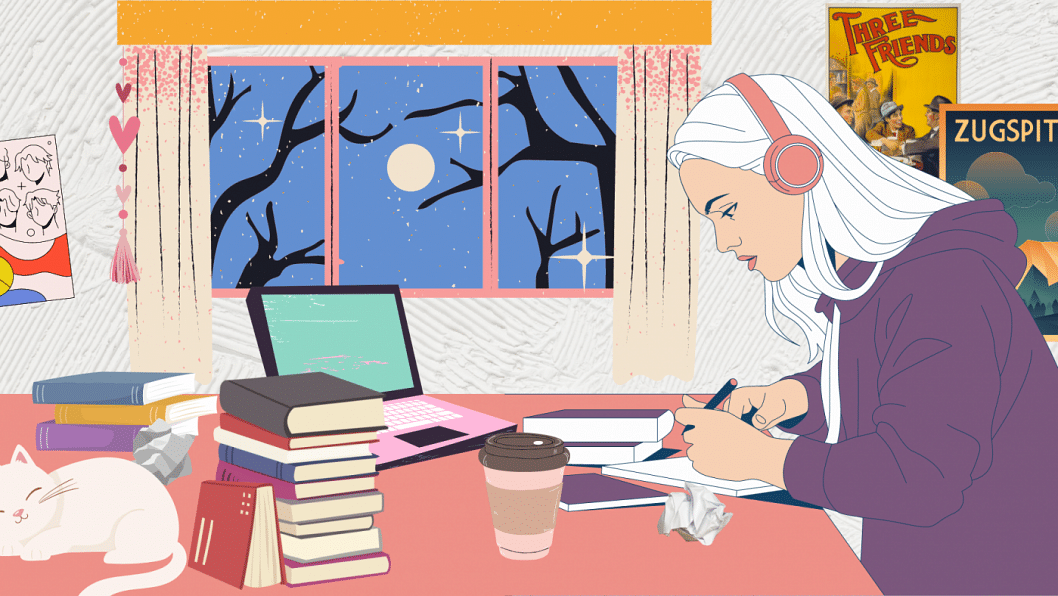 On a dull, quiet day before an admission exam, I was sitting for yet another mock test with frayed nerves. There were 30 minutes left for the exam to finish but I had way too many questions left to answer.
I heard a shuffling of paper, and the invigilator asked, "You're done?"
My head snapped to the right to look at the student beside me hand over his paper. He had completed his exam in two-thirds of the time.
Despite being short on time, I couldn't help but blurt out, "How did you finish so fast?"
I had expected a typical "topper" answer. Something along the lines of, "Eh, the exam was easy" or "I wasn't that fast…" or perhaps the complacent, indifferent shrug?
The student said, "I had to work a lot on my speed."
The answer shouldn't have been surprising. It's a well-known truth that being good at something requires hours and hours of work. But a person denying the fact that they had to work hard to achieve excellence in something, especially when it comes to academics, is extremely common.
High-achieving students in academics almost always understate their efforts. One of my classmates vehemently denied studying at home or taking private tuitions, asserting that he only ever played video games. Whenever someone congratulated him on his success and made the grave mistake of appreciating his diligence, he would rapidly insist that he had not worked hard at all.
Why do people always understate their efforts?
Because people who work hard are seen as *gasp* "nerds".
After all, people who actually put effort into their work, probably do it because they're not "naturally gifted" at the task, right? Talented people don't have to work hard to succeed – they're just good at whatever they try their hand at.
The reason so many star-scorers don't like admitting the full extent of their efforts is probably due to the heavy romanticisation of talent. People like to imply that they are the exception to the rule and that they reached peak success without putting in as much effort as everyone else simply because of their sheer talent.
However, this culture of exaggerating the ease with which someone excels is not without consequences. Our education system does not equally enrich all of us. Some teaching methods work better for selected students, and poorly for others. Naturally, there are students who score with ease, and hard workers who struggle to stay above passing marks.
The latter group is constantly ridiculed, mostly by people who either don't put in effort, or people who are on top of their coursework. It's not uncommon to hear remarks such as, "Wow, with all the studying you do, you should definitely get top grades!"
Sadly, some teachers also contribute to this vile practice, by shaming students who put in effort but don't receive required outcomes. They don't look at how hard a student tries; they just see the grades.
One person lying about the effort they put in, eventually fuels the inferiority complex of others. At the end of the day, top students lying about their endeavors are a result of society romanticising effortless success and talent.
Zaheen equates watching productivity videos to actually getting work done. Send help at instagram.com/tasfiazuhair