How elite clubs can gain from playing lower-tier European cups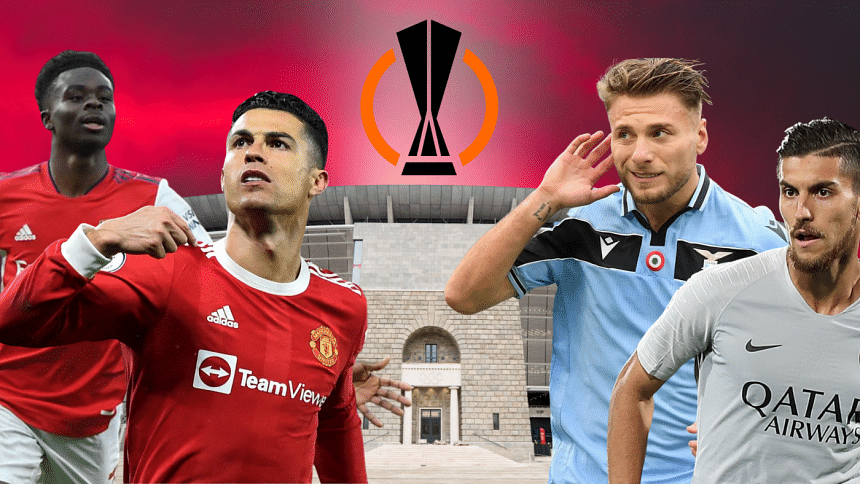 Let's get this out of the way – watching your beloved team rot in the pits of the UEFA Europa League stings.
For big clubs, it's chastening. Fans dread seeing their teams play on Thursday nights while rival fans mercilessly banter from the posh comforts of the UEFA Champions League. However, everything isn't quite the doom and gloom story as fans fear it to be.
Playing in lower-tier European cups can smoothen the transition periods for clubs coming off the back of decades of dominance. It gives them a huge reality check that success in the field has to be attained by hard work and sticking to a process, not by the virtue of history only. These competitions give clubs the perfect platform to start their rebuilds pointing out exactly where they went wrong.
Crammed with hectic schedules, clubs often rotate their starting XIs for the European games. This bodes well for the young players in the squad giving them a stage to impress their coaches and increasing competition for places in the teams. Doing so helps bring the best out of the squad as they look to secure their starting places.
But that's not all.
A lot of the teams in the lower-tier European cups come from central and south-eastern Europe. The atmospheres inside these stadiums are some of the most passionate and intense in European football, often dwarfing the top clubs' stadiums.
For youngsters, such exposure is a massive experience booster. The hostile atmospheres, where anything they do is met with jeers, give them a taste of things to come as they step into the unforgiving world of professional football. Not only that but playing against seasoned professionals also help them improve physically, perfectly complementing their skillsets.
Another aspect is the finances.
Although playing in these competitions isn't as profitable as the UCL, they do keep the revenue streams flowing. Facing massive squad rebuilds in an era where the transfer market's inflation is hitting record highs, it's better to have the extra financial security provided by these competitions.
Over the last few seasons, top clubs like Chelsea, Atletico Madrid, Barcelona, Manchester United, and Arsenal entered the Europa League as favourites. Handling pressure, whatever the competition may be, is no small feat. Thus, playing in lower-tier competitions as favourites makes the players psychologically prepared to handle the burdens of bigger challenges ahead.
Also, in case the domestic leagues are tough, winning the Europa League also gives clubs a backdoor to the Champions League. Think Manchester United in 2016/17. Facing stiff challenges in the Premier League, their UEL triumph brought UCL football back to Old Trafford.
If backed properly, winning the UEL can kick-start a new era of dominance too. This is exactly what happened with Chelsea and Atletico Madrid.
After Chelsea won the Europa League in 2012/13 and 2018/19, and Atletico Madrid in 2009/10, 2011/12, and 2017/18, they capitalised on it, propelling them into historic triumphs afterwards. The rise of Gian Piero Gasperini's breathtaking Atalanta was streamlined by their Europa League exploits.
This is exactly where Manchester United and Arsenal failed, causing their players and fans to suffer.
Fans always aspire for their teams to contest toe-to-toe with the elites. Unfortunately, football, like any other sport, isn't a fairy-tale, and every team has their ups and downs. As fans, all we can do is accept the realities and hope for a better future for our favourite teams.
Inqiad is a long suffering Manchester United fan and a self-proclaimed Targaryen. Contact him at [email protected]