Art Exploration 101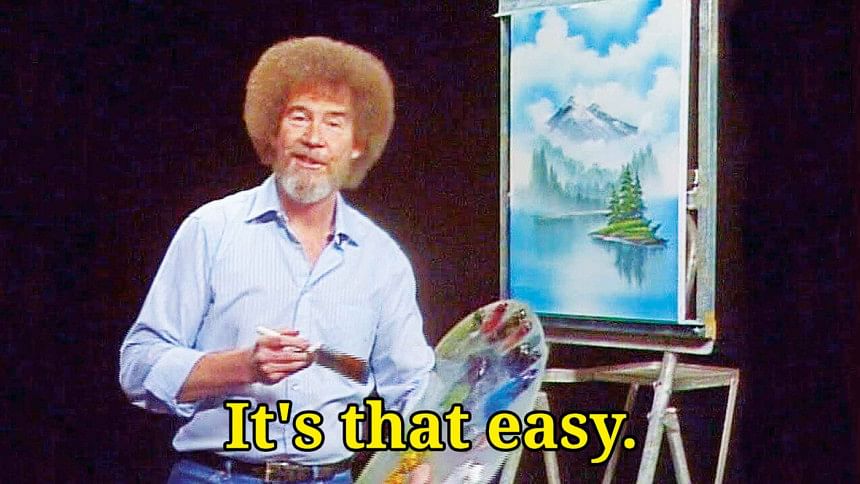 Art can seem like an increasingly distant issue to today's youth, the result of growing up in a culture built on social media, bite-sized information, and online interaction. These things, while not inherently negative, have considerable influence on the youth's perception of art, especially classical forms of it. It is important to understand that art can mean a variety of things; this article specifically talks about visual art.
Firstly, understanding and appreciating art requires time. Few people have the time to visit museums and art galleries and look at exhibits in order to fully experience the works in front of them.
Secondly, the culture surrounding art has become far more marginalised than it was in the past, especially in Bangladesh. It is all too common for millennials to have grown up in a household that considers art to be unimportant, or simply a hobby. This old-fashioned view holds the youth back from exploring their creativity without the inherent barriers placed upon them.
So how do we cross this divide? Here are some suggestions.
WATCH YOUTUBE
The youth significantly lacks time to explore mediums such as art. So, why not incorporate art into your free time? While a plethora of such channels exists, my personal favourite is Nerdwriter1. His content includes various video essays on topics ranging from science, philosophy, and art. The videos are exceptionally high quality and their production is sure to keep any viewer engaged for hours. Through his videos, it is possible to find interest in art of all forms, and start understanding what you enjoy about the medium. Additionally, if you fancy something more educational or advanced, I would suggestSmarthistory. They are far more in-depth, and you may find yourself transfixed by their content.
EXPLORE
The next step in your artistic journey is more open to interpretation. Once you've established what about art speaks to YOU, you can go out of your way to find related articles, videos, or pieces on the internet. If you enjoy a particular style, Pinterest is your best friend. There is an abundance of all types of art on the app, and one is free to explore these interests as one pleases. If you find difficulty in investing yourself in art, try looking at fan art from your favourite movie, show, or game. That is bound to be a promising start.
TRY EXPRESSING YOURSELF
After all is said and done, there is no better alternative to picking up a brush – or pen – and letting your imagination run wild. Your first caricatures may not be masterpieces, but they don't have to be. Through the very process of trying to formulate your thoughts into art pieces, you will have understood the truth that lies at the heart of all great art, the painter – you.
Hopefully, in the end, you will find yourself engrossed in this utterly beautiful medium. Art can help us better understand the world around us while being a wonderful source of self-actualisation. And once you've found yourself appreciating art, look into Bengali art too. Works by the likes of Zainul Abedin, SM Sultan, Quamrul Hassan, and Murtaja Baseer will help you appreciate Bengali culture through this newly acquired lens.
Perhaps, through art, you can discover a part of you that you never knew existed.
Syed Masrur Tehzib is a student of Class 11 at Scholastica, Uttara.