Fishing: it's kinda possible here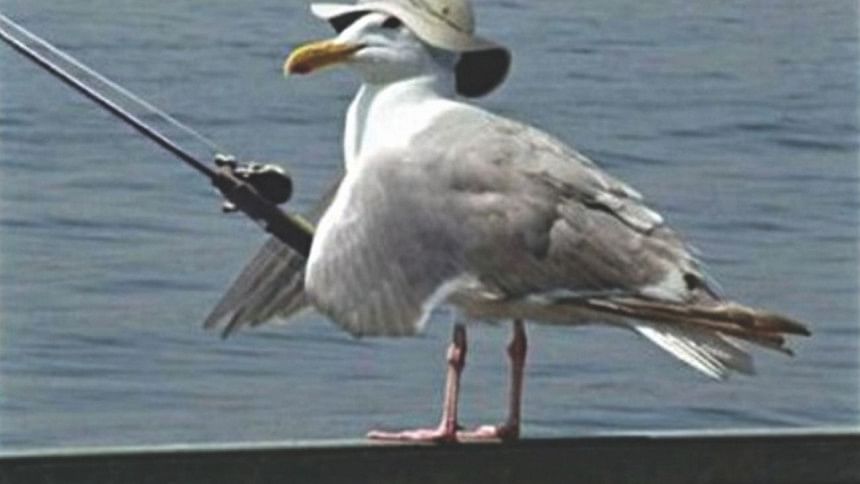 Fishing, or the more appropriate term "Angling" is a very interesting pastime. It's something we all know about, but very few of us have actually tried. I got to experience my first fishing session almost three years back at a lonely pond with my uncle. Since then, I've always held a particular fascination about this activity. If you're interested to try out fishing for the very first time, here's a list of guidelines and tips to give you a positive experience.
1. BRING AN EXPERIENCED ADULT
This is just as important as bringing proper equipment and learning casting techniques. Having someone experienced around goes beyond just teaching you how to fish. When you go fishing for the first time, you're very likely to face certain difficulties, such as having your line tangled with someone else's or your hook getting stuck to a random metal object underwater. Having someone who knows what they're doing really comes in handy during these times.
2. MAKE SURE YOU WON'T GET INTO TROUBLE WITH THE AUTHORITIES
Imagine you're already there by the lake side, enjoying the quiet and peaceful activity of holding a fishing rod. And then, a highly aggressive territorial middle-aged man shows up and screams at you for trespassing on his property and stealing his fish. Wherever you choose to go fishing, do your research about this stuff and be aware of any permission concerns of fishing in that area. Public areas such as Dhanmondi Lake usually have a designated committee, so it's best to contact them beforehand.
3. GOOD THINGS COME TO THOSE WHO WAIT
Patience is definitely one of the most important things when it comes to fishing. And it's not only about waiting an excruciatingly long time to even get a bite. You see, sometimes you'll seem to get a "bite" and it'll feel something heavy. So you use all your might to reel in what you excitedly expect to be a giant catch. Turns out, your line got lodged to either a dead log or a random trash that someone threw into the water ages ago. It is moments like these that will teach you the true virtue of patience. If you get through these times without snapping your fishing rod in half and throwing it in the water, you will come out as a grown, more mature person.
4. BE AWARE OF SNAKES
Unlike the bipedal ones you hang out with, these snakes actually bite. When you go fishing, there's good chance you'll come across some snakes slithering around you. And if you're lucky enough like me, you'll catch one on your fishing rod. Most of these snakes are harmless, again unlike the bipedal ones around you. They usually scram away once they sense your presence and most of them are not venomous. Still, it's always better to be aware and take appropriate safety measures.
Finally I'll end this by suggesting you some places. First of all, it's usually better to try out random lakes and ponds in rural areas or your ancestral homes, since it's pretty easy to find experienced people there to help you out. And if you want to try it out in Dhaka; Dhanmondi Lake, The National Zoo, various boat clubs like Gudara Ghat are your options.
Mushfiqur Rahman Shanto is an undercover wizard who spends his days quietly observing muggles. Send him new magic spells at [email protected]