Meet Budii: your four-wheel friend of the future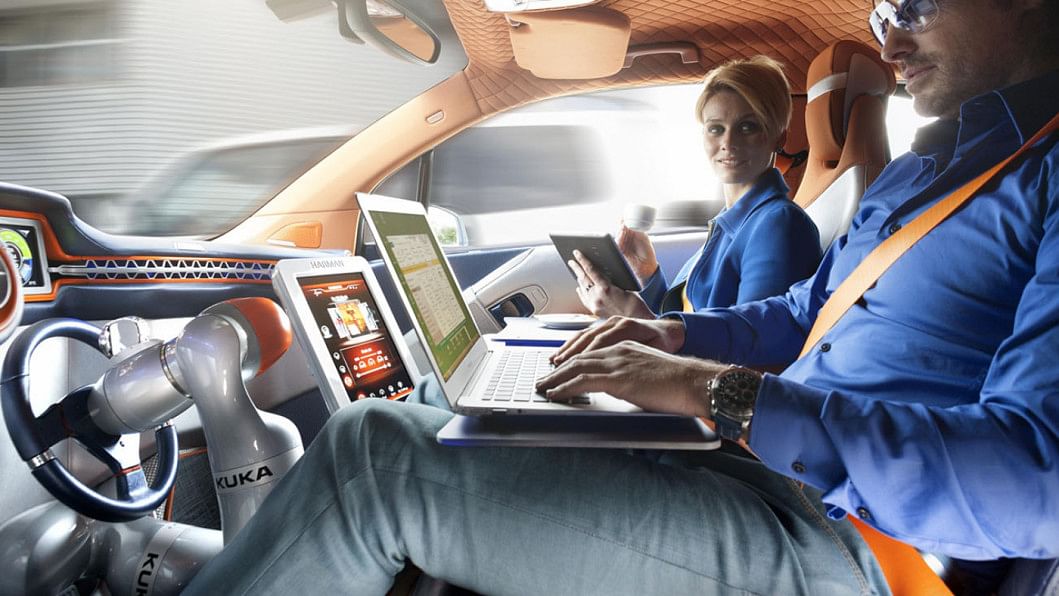 Swiss automotive design company Rinspeed is planning something very special for the Geneva Motor show -- its vision for the car of the future.
While most automotive experts and consumers are trying to imagine what life will be like when cars become self-driving, Rinspeed is trying to stay ahead of the curve by working on a concept car, the Budii, that it believes will reflect what will happen after -- once autonomous vehicles have gone mainstream.
The Budii is based on a BMW i3 and has an all-electric powertrain, but that's where the similarities between the standard car and Rinspeed's vision end. For instance, the BMW doesn't have a telescopic roof-mounted sensor and camera module or two integrated electric Segway-style scooters in the back for covering the last mile of a journey.
And although the Budii is packed full of cleverly executed gizmos and features, it's not about gimmicks; the car is about the relationship that consumers will have with machines in the future.
Think of the car as Google Now on wheels. Rinspeed says that the car will be constantly learning, getting to know its owners better and able to pre-empt their needs. So what music to put on the sound system, whether to remain in full autopilot or hand the controls over to the driver or passenger because the road ahead is particularly involving or fun.
"In the future, cars will do just as we do: they will keep learning every day, and as a result will get better and better at mastering the complex challenges of modern-day private transport," said Rinspeed's boss Frank M Rinderknecht.
Rinspeed has a reputation for creating slightly left-field concept and real-world cars but no matter how potentially 'wacky' they may appear on initial inspection, they are built to the highest levels of craftsmanship available.
In the Budii this can be seen in little details such as the quality of the leather interior or the design of the steering wheel which can telescopically move from driver to passenger (depending on who wants to drive), rest between the seats for creating extra work space for occupants, and can even twist and fold, automatically into a table.
The telescopic scanner and camera module, which can protrude by up to 70cm from the roof, like a periscope, is there to map the road ahead, looking for obstacles, traffic flow and taking note of the terrain.
The car's ride height can be adjusted for up to 100cm ground clearance and when working with the road scanner will automatically adjust the firmness of the suspension and how high or low the body is sitting in order to maintain a smooth ride for the Budii's occupants.
The Budii will go on display at the Geneva Motor Show, which opens its doors to the press on March 3 and to the general public on March 5.