Investment in Skills in 8th Five-Year Plan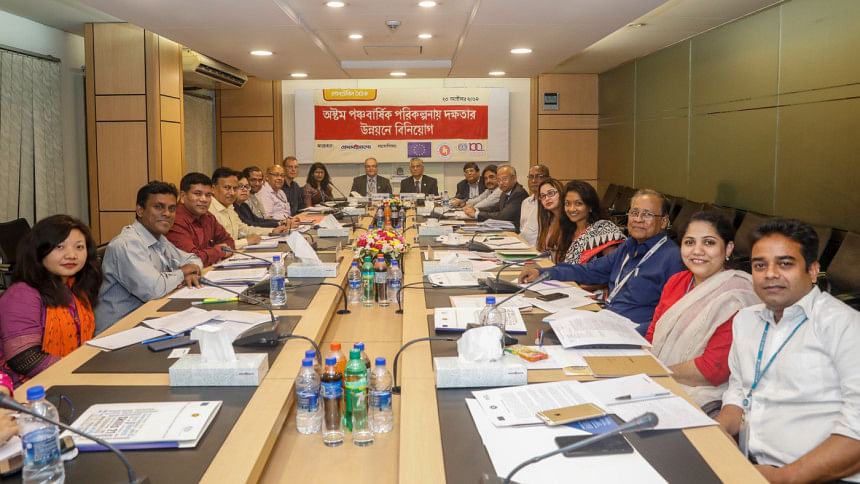 Abdul Quayyum, Associate Editor, Prothom Alo
There is no alternative to skills training when it comes to utilising new technologies in skills development. A major focus of our country at present is the development of skills, though we require more practical implementation. Initiatives regarding skills development will also help in evenly distributing wealth across the country. Therefore, our today's discussion will focus around the investment and planning needed for skills development in the 8th five-year plan. 
Firoz Zaman Chowdhury, Senior Sub-editor, Prothom Alo and moderator of the session
Today's roundtable is based on investment in skills development, in regards to the Eighth Five-Year Plan. The five-year cycle will last from 2021 till June 2025.
Shamsul Alam, Member (Senior Secretary), General Economics Division, Ministry of Planning, Bangladesh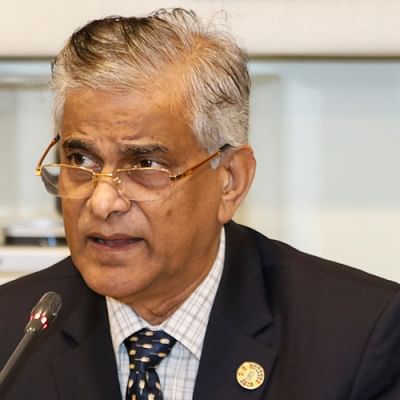 Today's topic of discussion is very important. Human resources are the most vital resources. During the Seventh Five-Year Plan, we had focused on skills development and technical education. We had also included the idea of maximising our investments in this regard. The government had also invested in this.
In general, five-year plans are the basis for the government's plans in development and investment. Through such plans, our goals are established and areas of investment are identified. Aims of the Eighth Five-Year Plan will be set with the timeframe of 2020 to 2025 in mind. In terms of investments in technical education and training, we must take into account automation, robotics and our demographic dividend.
For the Eighth Five-Year Plan, we are going to focus on three main issues: (1) Job creation and GDP growth; (2) Ensuring equal opportunities for all; (3) Tackling the adverse effects of climate change. However, to achieve this, we must maximise the potential of our human resources. In our country, the supply of labour does not meet the demands of the market. To cover those gaps, many foreigners are being appointed in Bangladesh. We can fulfill this demand through market-relevant technical education and skills development. We require improved technology in order to alleviate the quality of our technical education. Through this, we may be able to tackle the issues with the ongoing Fourth Industrial Revolution.
Even though the government has made development plans for the next five years, the private sector must keep in mind future requirements while making investments. They need to plan ahead by at least 15 to 20 years. The main aim of the plan has to be development, no matter the investment. We must ensure that all the planning is done through integrated methods to meet Bangladesh's needs.
Manas Bhattacharya, Officer-in-charge, Skills 21 Project, ILO in Bangladesh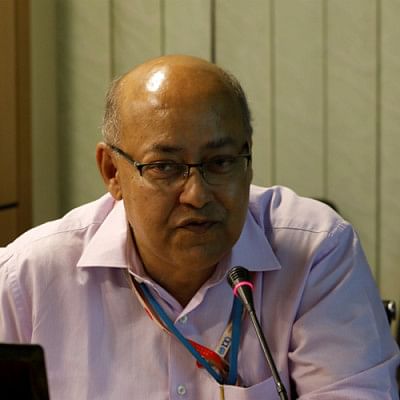 The main theme of the Seventh Five-Year Plan was the development of the economy through empowering citizens of Bangladesh. Job creation was actually the main objective. During this Plan, we focused on establishing a national skills development policy. Empowering women, improving the state of the macro-economy by decreasing unemployment and eliminating poverty were the points of interest. Many projects have been accepted regarding donor companies and the government finances by prioritising such matters. During the implementation of the Seventh Five-Year Plan, donor companies invested nearly 1.6 billion dollars.
From today's discussion, we wish to find out two things. Firstly, how can the investments made in the Eighth Five-Year Plan be utilised in the most efficient manner? Secondly, what can we realistically expect from this Plan?
Tuomo Poutiainen, Country Director, ILO in Bangladesh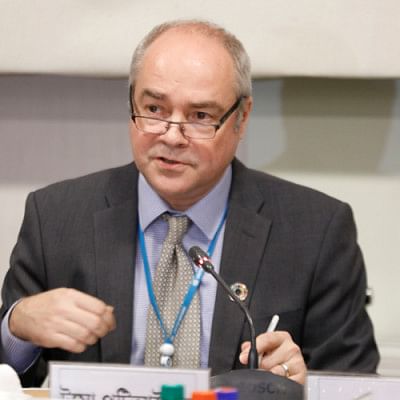 World Bank and ILO, together with the Planning Commission and the Ministry of Labour and Employment, are working on a job strategy which is not solely skills-based. Identifying the source of jobs is also a part of the job strategy. Jobs continue to be generated by the manufacturing sector, such as Special Economic Zones (SEZs), Export Processing Zones (EPZs), Small and Medium-sized Enterprises (SMEs), micro-enterprises, self-employment (both formal and informal), and the agricultural sector (in terms of innovation and expansion of new types of work in fisheries and primary agriculture).
Any policy or strategy should include the active participation of youth and women in the labour market. Inclusiveness, in terms of people with disabilities, regional disparities, ethnic minorities, etc., and geographic disparities should also be taken into account. Databases, worker profiles, and skills anticipation plans are required as well. In terms of job creation, infrastructure investments have the potential to generate quality jobs regarding development work on bridges, roads, airports, etc.
There needs to be an action plan, if not a Sector-Wide Approach (SWAp). In accordance to this plan, ILO, Asian Development Bank (ADB), The World Bank and others can support the government. 
Md Faruque Hossain, Executive Chairman (Secretary), National Skills Development Authority (NSDA)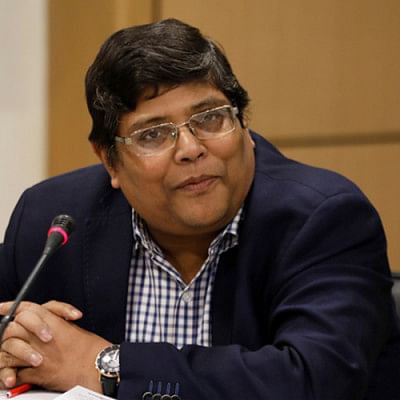 When workers seek jobs abroad without proper training certification, they are denied their deserved earnings and the government is also deprived of adequate remittance.
60 percent of our population is of working age and 35 percent of it consists of the youth. Only 1.07 percent of this 35 percent has had skills development. However, theoretically, even this 1.07 percent is not skilled enough. 
The government has decided to either provide direct employment or seed funding for start-ups of competent individuals so that they can create further employment.
Technical education diploma, general education and skills should have both vertical and horizontal integration. Individuals who get jobs without much education but have sufficient skills may secure top positions. More people would be willing to obtain vocational training if provided with the option. General education should also include vocational training in the curriculum, which the education minister has already assured of activating from 2021.
The NSDA has the responsibility of coordinating the registration of all training providers under it. It will also review all old curricula and standards. From now on, all projects that will be undertaken by the government related to skills will need concurrence of NSDA.
Dr Khondaker Golam Moazzem, Research Director, Centre for Policy Dialogue (CPD)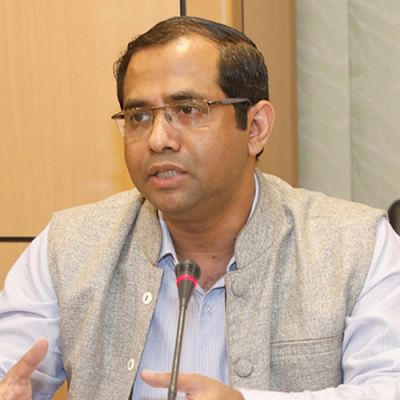 Schools and colleges should play a major role in the "Digital Bangladesh" movement by introducing IT knowledge as a basic necessity. Students living outside Dhaka are satisfied with the education facilities provided by the government, but they are falling behind in IT subjects.
The Bangladesh job market is pyramid-shaped, where the base is becoming wider every day. Sufficient number of jobs is not being created, considering the amount of graduates we produce every year.
Adding to this issue, 13 percent of the garment factories in our country employ foreign workers. The managers of these factories admitted that their incompetency (in comparison to the foreign managers) lies in their lack of proficiency in the English language while dealing with a buyer. Therefore, the standard of education and skills required should be re-evaluated.
To maintain transparency and keep the government offices under pressure, a certain percentage of the budget can be allocated for the ministries that deal with skills development. A report containing future plans and the preceding fiscal year's progress on the programmes and initiatives taken on skills development can be presented.
The vocational training provided by the government is not accessible to everyone. Some people are taking the same training multiple times, while a number of people are not even aware of these programmes. Many also complain about political influence whenever there is a monetary reward involved for obtaining this kind of training. There should be more focus on ensuring access to such training for the minorities as well, so that we can produce a better skilled workforce.
Hans Lambrecht, First Secretary, Team Leader Education and Human Development, Delegation of the European Union to Bangladesh
Bangladesh's graduation from a least developed country (LDC) is going to have an impact on skills since Bangladesh is currently on the receiving end of preferential treatment in the areas of trade and export. This will in turn influence the industries which are contributing to overall trade in Bangladesh. The RMG sector, for instance, might have a different role in the export relations Bangladesh will have with the EU in the future.
Our eagerness to contribute depends on the commitment levels of respective governments. If a government shows that it has comprehensive strategies in the skills sector, and invests efficiently in it, we are more likely to assist that administration, even with small contributions. We would then emphasise on implementing the plans and reforms which are in place. Thus, the creation of policies is just as important as the implementation stage.
Riful Jannat, Senior Development Advisor, Canadian High Commission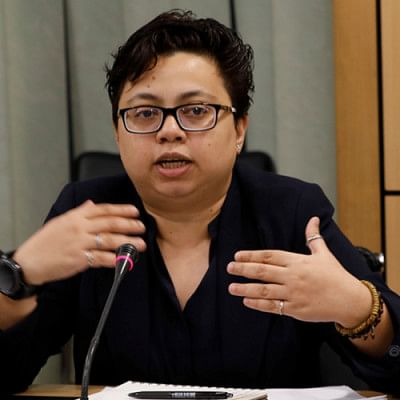 Technical education, vocational education and skills training may be regarded as the three pillars of skills development. Investment in infrastructure is required so that polytechnic institutes, vocational training centres and skills centres can accommodate individuals from all strata of society. Many polytechnic institutes do not have the required number of teachers due to the stringent recruitment procedures, along with instructors usually not meeting minimum requirements. Those living in hard-to-reach areas are also not receiving ample skills training. 
Every year, at least 2 million new people join the labour market in Bangladesh. These individuals do not receive the same levels of education and training. Those who complete tertiary education need a different form of training compared to those who enter the job market after completing lower level education.
Information dissemination is also highly important, especially among workers who are looking to build their skills. This is essential to promote, on a large scale, the concept of apprenticeship training. Most of the individuals of Bangladesh's labour market are not even aware as to where polytechnic institutes are located.
SEZs and EPZs of the future need a certain number of workers for particular trades. The curriculum of polytechnic institutes should be based on the needs of these zones. Specific and updated training must be provided.
Tania Ferdous, Project Analyst, Asian Development Bank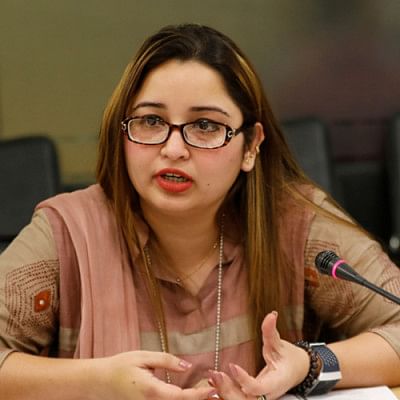 Pre-vocational training has already been piloted in 640 schools through the Secondary Education Sector Investment Programme (SESIP). Furthermore, some polytechnic institutions are receiving support to restructure their infrastructure. Training programmes for capacity building of human resources have also been arranged. These programmes contain courses which follow the international best practice, for industries such as shipbuilding. 
Every year we send a large number of young people, including government officers, to Nanyang Polytechnic and other universities in Singapore for training, which is very expensive. Unfortunately, there are no plans of the government to build any such university in our own country. If the government demands it, we are fully ready to support such kinds of initiatives.
Kamran T Rahman, President, Bangladesh Employers' Federation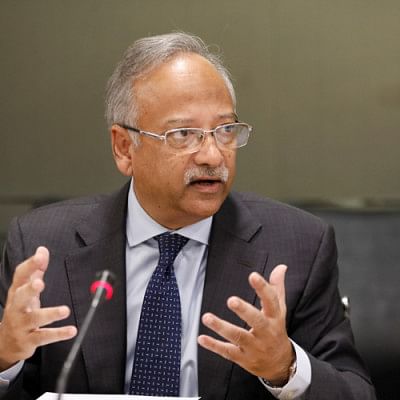 A new type of skill in the healthcare industry, nursing, is increasing in demand, especially in countries with an ageing population. More workers will be needed in this industry in regions like Scandinavia and countries such as Japan, where the population growth is negative. Since we have a shortage of nurses, we are unable to fill these gaps both in our country and in other countries.
We need proper skills assessment. The skills gap will widen in the future with the industry adopting newer technology, robotics and more automation. Once we get into that situation, the current training that is being given will not suffice; we will need more highly trained people.
A project under the Ministry of Finance, Skills for Employment Investment Programme (SEIP), with The City and Guilds of London Institute, which collaborates with different industries in the UK and provides training and certification for various skills, is in the pipeline. We can also collaborate with them and provide training and certification to trainees in our country. Unless we have a competent labour force with adequate certification, our people who go overseas for work will not be able to obtain good positions in the foreign job market since there are no mutual grounds for skills recognition between Bangladesh and other countries. Thus, they always remain classified as unskilled labour.
Every university in our country must have placement or career counselling services. In that way, students can remain updated about the job market and the type of skills they should build.
Shazia Omar, Communications Consultant, World Bank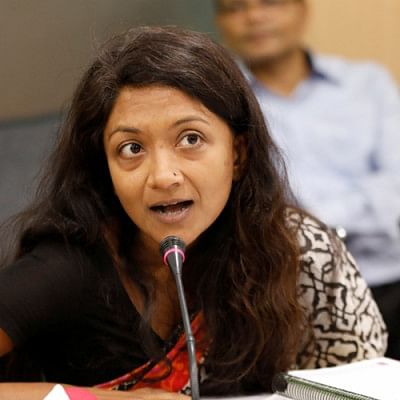 We have access barriers for women and people with low income. Women are facing obstacles regarding safe commute. Moreover, not many polytechnic institutions have residential facilities for women. These issues need to be addressed if we want to see more women feel safe and comfortable enough to join training institutes. The transportation sector, for example, should have more women workers to ensure there are no gender barriers. Issues like gender-based violence and equality of women need to be included in the curricula at all levels.
There are no women in mid-management levels in the garments sector even though most of the labour force in this sector comprise of women. The government needs to put strong mechanisms in place to ensure that these women have a growth trajectory and that the management do not comprise of men only.
Skills institutions should be incentivised to provide links to the job market. We need to be selective about where we are sending our citizens since we can no longer send them for construction, cleaning, and maid jobs only. We should invest more on making them competent enough to be able to obtain better paying and higher position jobs abroad.
Brig Gen Aftab Uddin Ahmad (retd), Director, Skills Development Programme, BRAC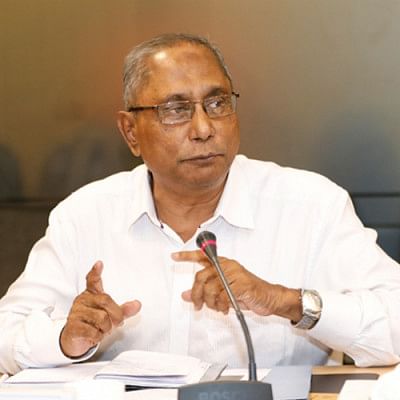 BRAC is working with people in the hard-to-reach rural areas. We are going to have National Technical and Vocational Qualifications Framework (NTVQF) but only in the urban areas. We are trying to work for skills development in the rural areas through partnerships and apprenticeships, but we could not have these certified.
All government job advertisements should mention that preference will be given to those who possess certain skill levels. Government should give preference to those who are skilled at different levels.
Didarul Anam Chowdhury, Director, Programme and Innovations, UCEP Bangladesh
UCEP is working with 10 technical schools and 17 outreach centres in urban and peri-urban regions to provide skills to the underprivileged segments. More than 15,000 skills training providers/institutes are currently working in the private sector and some in the public sector but there is no coordination in our work. If we can develop eight technical skill ecosystems through skills hubs in eight regions, we can integrate and maximise our resources in Bangladesh. There should be continuous skills demand surveys in these skills hubs to forecast demand for the next 10 years, focusing on regional levels. 
We need skills mapping to figure out the sort of skills mix required for potential employees to upskill themselves and be in an upgraded position when they join the industry.
We need to focus on job retention as well. Workers cannot enter the industry and retain their jobs without upskilling. There are topics in the Bangladeshi curriculum that are a part of 21st-century skills such as innovative skills, creative skills, creative thinking, decision-making, problem-solving, collaborative skills, self-management skills, and global citizenship skills. All these are not required in every trade; they can be divided into sub-skills or tertiary skills. 
Kishore Kumar Singh, Chief Technical Advisor, ILO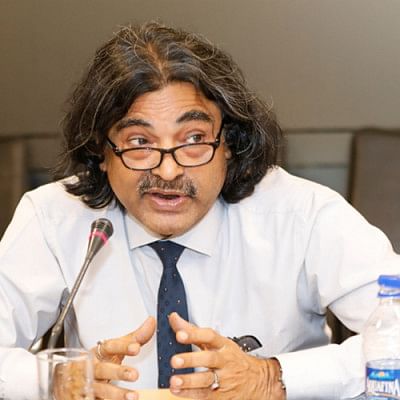 The Eighth Five-Year Plan needs to make targeted investments in the area of inclusion. There are a large number of communities: disabled people, transgender people, and minorities who are still left behind. There is a lack of data on the number of transgender people and the number of people with disabilities, who are skilled or involved in primary or secondary education. Focus is needed on ways to not stereotype women and transport facilities for disabled people need to be improved. 
The Planning Commission has already introduced gender budgeting. However, it needs to be put into practice and properly allocated by different ministries and departments. Similarly, disability-focused planning and budgeting should be introduced. It has been explored to some extent in 118 institutes of the Directorate of Technical Education (DTE) and it did produce overall improvement in access. This can be scaled up to the national level to strengthen inclusive budgeting. 
Md Masud Rana, Senior Statistical Officer, Bureau of Manpower, Employment and Training (BMET)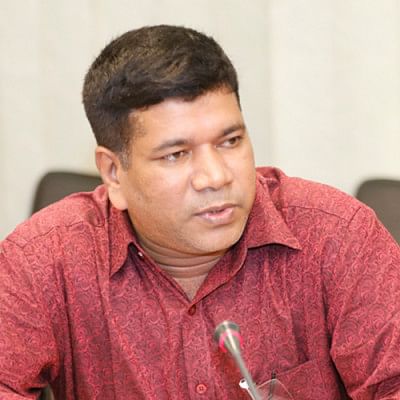 Those who go outside Bangladesh for work purposes are usually obligated to go through pre-departure training. For example, those who go to Singapore can visit Overseas Training Centres (OTCs) in Bangladesh. Such facilities have paved the way for us to train about 59 percent of the skilled and semi-skilled labour for that fiscal year. This has actually improved by 20 percent over the course of the past five years.
We are working with The City and Guilds of London Institute, in addition to organisations in Australia and Netherlands, to provide apprenticeships and training. However, this work needs to be expanded. 
Workers who have not been trained in recognised institutions are deemed fit for the Recognition of Prior Learning (RPL) scheme.
Many of our workers acquire skills by working in various countries. However, many of them return to Bangladesh. We need to identify and include them in our database. RPL participants and skills associated to return migration are sectors of the workforce which need support. Raising awareness among local and foreign workers about our programmes and initiatives is thus essential in skills development.
Shamsul Alam
The government needs to be in the driving seat for issues concerning food safety, security, clothing, housing, etc. However, regarding issues such as skills development, the people of the country need to make profound contributions more proactively. 
Social media is one way in which the general public can find out about the services the government is providing. Bdjobs, Facebook and government websites are some of the sources for obtaining such information. It is not possible for the government to go door-to-door, and implement its ideas and innovations. In a market economy, such as ours, we must depend less on governmental control and more on market mechanisms. Private entrepreneurs and businesses can also play major roles in development and transformation.
Recommendations:
Invest in advanced technology for the development of the technical education sector to meet the demands of the market.
Increase investment to identify and create new jobs for skills development.
Invest in seed funding to convert skilled youths into entrepreneurs, who will in turn create more employment opportunities.
Identify the skill-based sectors under various ministries and allocate budget/investment accordingly.
Work on skills development in relation to trade and export.
Appoint teachers to fill vacancies in government polytechnic and vocational institutes.
Invest in providing trainers to polytechnic institutes and technical schools and colleges with updated skills training.
Invest in establishing polytechnic institutes, such as Nanyang Polytechnic, in Bangladesh.
Determine the demand for skills and invest in skilled manpower in the service sector.
Ensure advanced skills training before sending workers abroad.
Take measures to make NTVQF training compulsory at all levels and invest accordingly.
Coordinate the establishment of eight skill hubs at the departmental level to build the skills ecosystem.
Create a database for people and women who are left behind and people with disabilities, and invest in their skills development.