'Rohingyas to be relocated to habitable places'
Says Foreign Secretary Md Shahidul Haque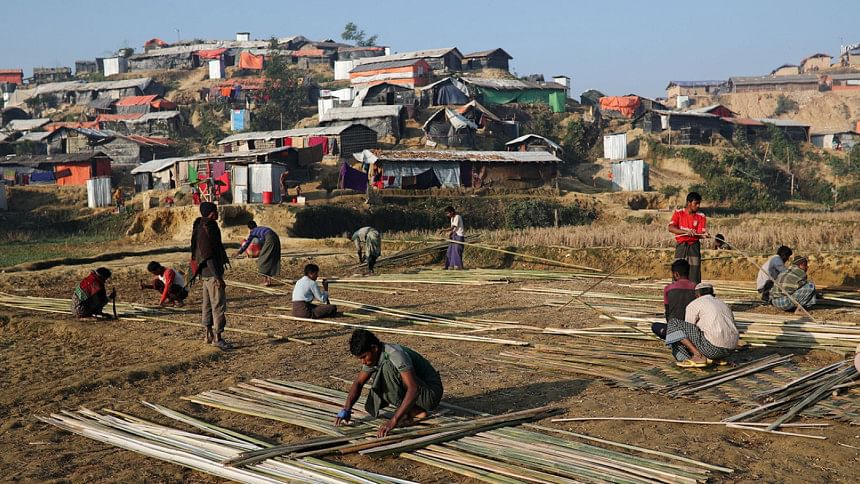 Foreign Secretary Md Shahidul Haque today said that Rohingya refugees will be relocated to new places after ensuring that the areas are habitable.
Rohingya refugees will be relocated to the places which are viable, he said.
The foreign secretary was addressing a programme as the chief guest on the first day of a two-day international conference on 'Rohingya Refugee Crisis: Towards Sustainable Solutions'.
Bangladesh is a positive state and a very transparent country, he said adding, "We will manage helicopters to go and visit the places where they (Rohingyas) will be relocated". 
The conference on Rohingya refugee crisis began at Nawab Ali Chowdhury Senate Bhaban of Dhaka University around 10:00am.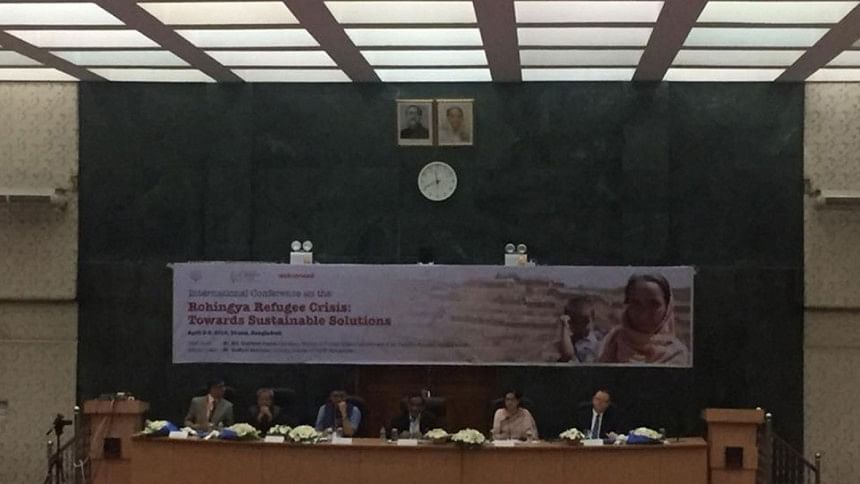 Centre for Genocide studies of DU, Brac University and Action Aid jointly organised the conference.
Around one lakh Rohingya refugees are going to be relocated to Bhasan Char in Hatiya upazila of Noakhali as works of building shelters and housing are in progress.
The relocation may start before the upcoming rainy season depending on completion of the construction works, said officials of the divisional commissioner's office recently.
Nearly 700,000 Rohingyas have crossed over into Bangladesh since a military offensive began in response to an insurgent attack on August 25 last year. More than 300,000 others, who crossed over from Myanmar in the previous years, are also staying in Bangladesh.