Graft case: Khaleda's bail extended till July 31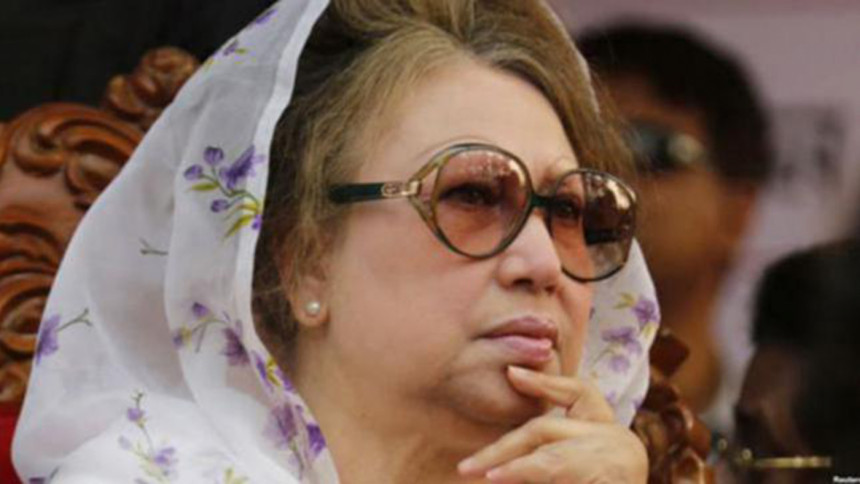 A Dhaka court today extended the bail of BNP Chairperson Khaleda Zia until July 31 in connection with  Zia Charitable Trust corruption case.
Judge Md Akhtaruzzaman of the Special Judge Court-5 passed the order after Khaleda's lawyer Ziauddin Zia submitted a petition seeking extension of her bail.
The same day was fixed for hearing arguments on behalf of two other accused.
On July 17, the court extended the bail of Khaleda until today in the case.
The case was filed by the Anti-Corruption Commission (ACC) with Tejgaon police in August 2011 accusing Khaleda and three others of abusing power to raise funds for the trust from unknown sources.
The other three accused are Harris Chowdhury, political secretary of then prime minister Khaleda from 2001 till 2006; Ziaul Islam Munna, assistant private secretary (APS) to Harris; and Monirul Islam Khan, APS to former Dhaka city mayor Sadeque Hossain Khoka.
Khaleda, accused in over 34 cases, is currently serving a five-year prison term in Zia Orphanage Trust graft case.