Rathish murder accused dies in custody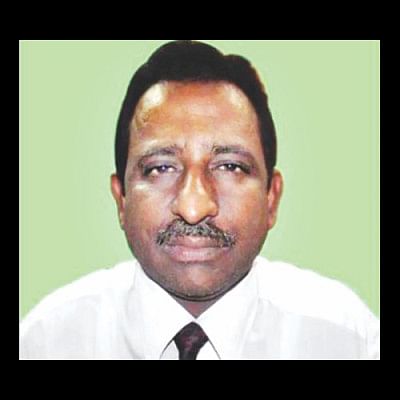 An accused of special public prosecutor Rathish Chandra Bhowmik murder case died at Rangpur Medical College Hospital while in police custody Friday night.
The deceased was identified as Milon Kumar Mahant, 30, an assistant of Rathish Chandra.
Amzad Hossain, jailer of Rangpur Jail, said Milon was admitted to the hospital on April 5 as he fell sick when police produce him before a court after showing him arrested in the case. The court later sent him to jail.
On Friday around 9:00pm, Milon died at the hospital, the jailer said.
Milon was reportedly picked up by police on March 30.
On April 5, Rathish's assistant Madan Milon Mohant was shown arrested for his alleged involvement in the killing.
Special public prosecutor Rathish Chandra Bhowmik was found dead at Tajhat Mollahpara of the city on April 4, five days after he went missing.
Following her confessional statement of the lawyer's wife Snigdha Sarkar Dipa, members of Rapid Action Battalion (Rab) recovered the body from an under-construction building of her colleague Quamrul Islam's brother.
Earlier on April 3, the elite force picked up Snigdha, an assistant teacher of Tajhat High School, for interrogation over the missing of her husband.