PM took U-turn over quota: Fakhrul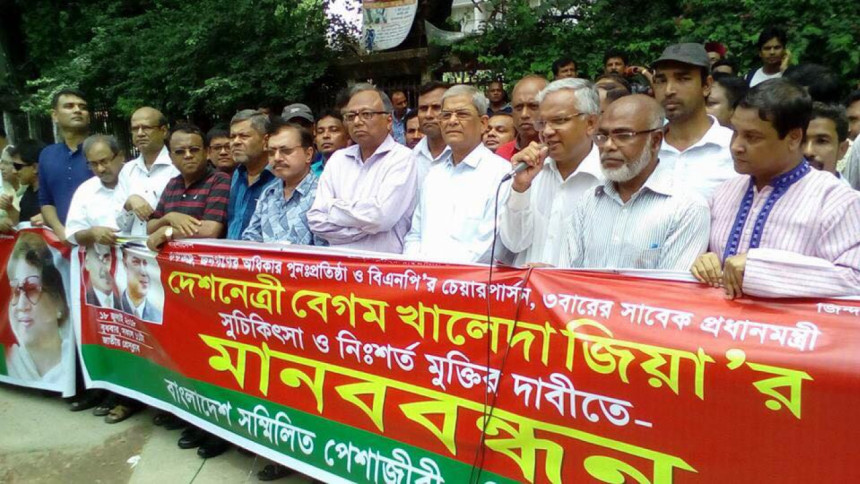 Prime Minister Sheikh Hasina has taken a U-turn over quota, BNP Secretary General Mirza Fakhrul Islam Alamgir said today.
"The prime minister once in the parliament said there would be no quota, but now she is saying that there is no scope of going beyond the court order. Prime Minister has taken a U-turn," he said at a programme.
Fakhrul was speaking at a human chain of Bangladesh Sammilita Peshajibi Parishad in front of the Jatiya Press Club to press for release of Khaleda Zia.
Fakhrul also alleged that the reported gold scam in Bangladesh Bank's vault "has manifested that the government ruined the country's economy."
"The government's character and motto have become clear to all. Corruption has now reached such a level that the gold in Bangladesh Bank's vault have been replaced with fake metals," he alleged.
The BNP leader also came down hard on Home Minister Asaduzzaman Khan for his remark that there is no incident of violation of human rights and extrajudicial killing in the country, saying it is "a ridiculous statement".