PM again blasts anti-Rampal power plant campaigners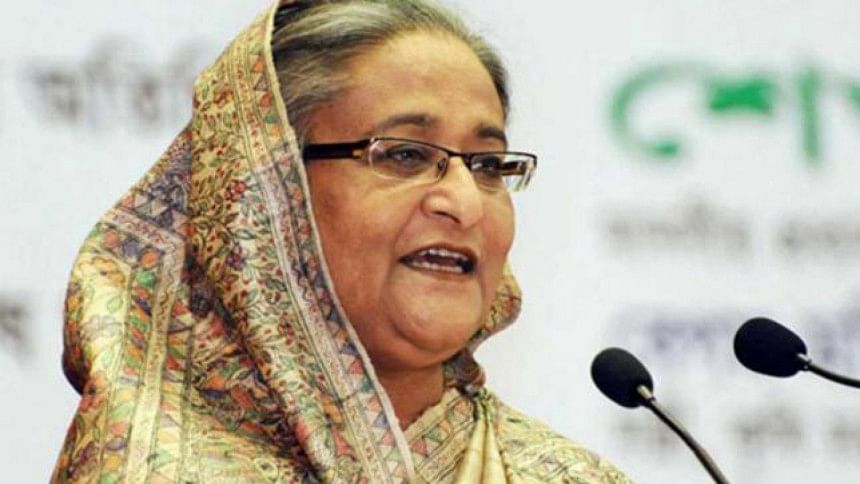 Prime Minister Sheikh Hasina once again came down heavily on the quarter campaigning against the Rampal power plant, saying that they never visited the power plant site to ascertain its impact on the Sundarbans.
Defending the construction of the power plant, she also said the Rampal power plant is being set up in Rampal, not in the Sundarbans.
Also READ: DISASTER written on the wall
"The plant is being built around 14 kilometers away from the outer boundary of the Sundarbans and about 70 kilometers away from the world heritage site. So there is no possibility of causing any damage to the Sundarbans," she said.

READ more: It's collision, not torture
The prime minister was addressing the inaugural ceremony of the 57th National Convention of the Institution of Engineers, Bangladesh (IEB) at its Chittagong centre this noon.

Also READ: Police pounce on campaigners
IEB President Engineer Kabir Ahmed Bhuiyan and General Secretary Engineer Mohammad Abdus Sabur spoke on the occasion.
Engineer Sadeque Mohammad Chowdhury, chairman of IEB Centre, Chittagong, delivered the welcome address, while Prabir Sen, general secretary of IEB, Chittagong centre, gave vote of thanks.

READ more: Not merely a forest but life
The premier said when her government is working for the country and the people, the quarter at that time is raising objection about Rampal power plant from the capital and carrying out campaign across the world against the plant.
"They are conducting campaign by sitting on the capital...they never visited Rampal in their life," she said.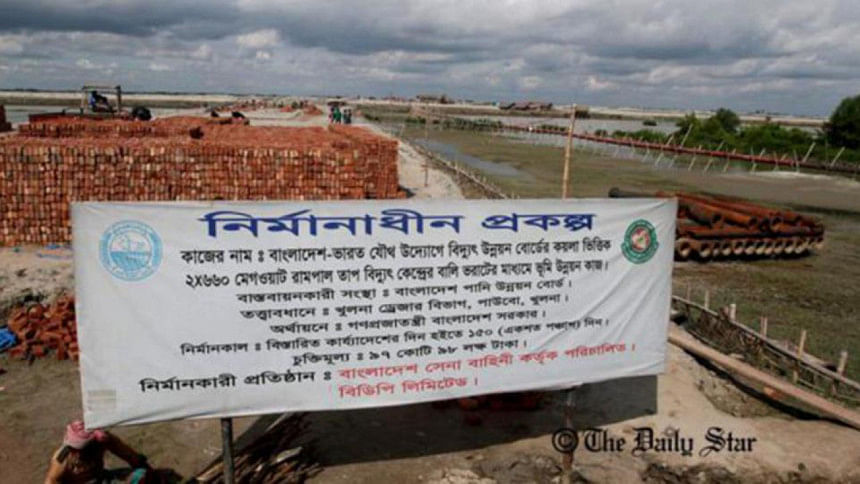 In this connection, the prime minister said a barge with 1000 MT coal sank near the Sundarbans recently. "Whether the environmentalists did any examination about the impact of capsizing of the barge... they should have visited the site to verify its impact?" she questioned.
Sheikh Hasina said her government had taken all kinds of measures to protect the environment of the Sundarbans and the surrounding areas as well as to protect the habitat and biodiversity of that region.
Explaining the preventive measures, she said coal will be transported to power plant site from deep sea in covered barges, while covered and low-sound engines will be used in the barges and therefore "there is no possibility of environment pollution".
Referring to the construction of Barapukuria coal-fired power plant in Dinajpur, Sheikh Hasina said her government had started setting up coal-fired power plants in Barapukuria in 2000.
She said there was no negative impact on the densely populated and green area of Barapukuria though two sub-critical plants were constructed there. The land of the area has become more fertile and more rice is being produced there, she said.