File leave to appeal petition against bail order: SC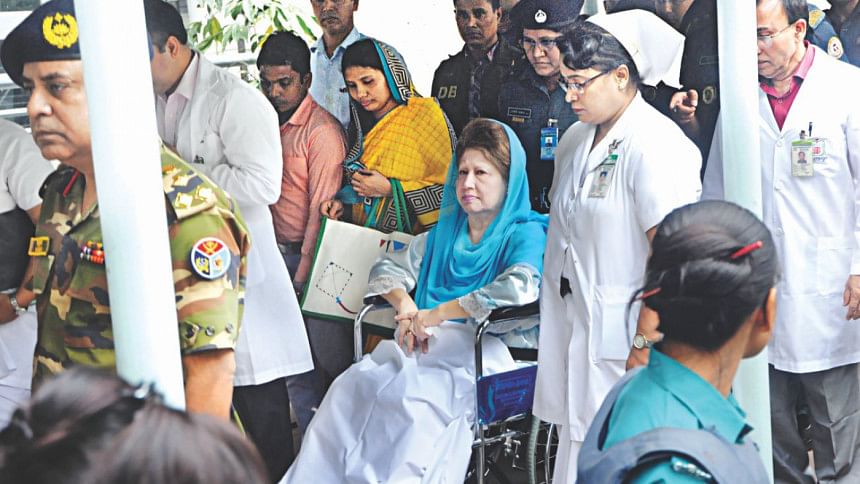 The Supreme Court yesterday asked the government to file a leave to appeal petition in two weeks against a High Court order that granted bail to BNP Chairperson Khaleda Zia in an arson case.
A six-member bench of the Appellate Division of the SC headed by Chief Justice Syed Mahmud Hossain passed the order after hearing a petition filed by the government seeking a stay on the HC order.
The bail order will remain in force until the SC passes an order on the leave to appeal petition, Attorney General Mahbubey Alam said.
The arson case was filed under the Special Powers Act for setting fire to a vehicle in Cumilla during the anti-government agitation in January 2015.