Khaleda seeks HC bail in Cumilla arson case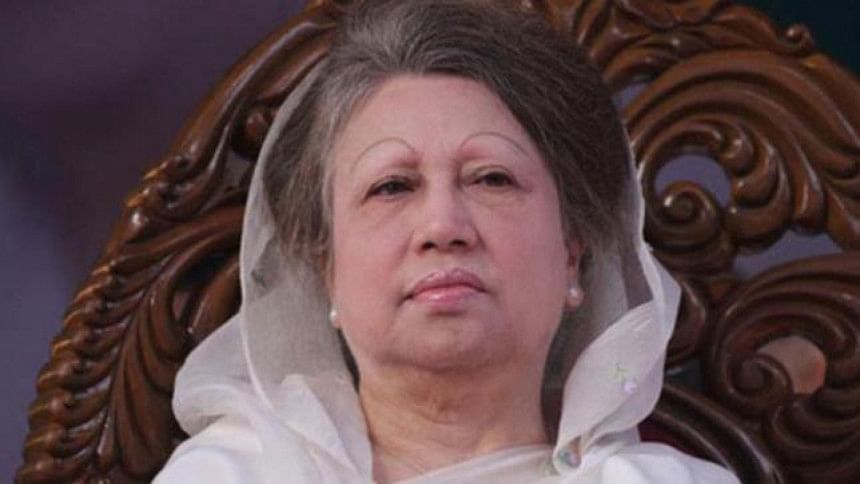 BNP Chairperson Khaleda Zia today filed a petition with the High Court (HC) seeking bail in a case filed over the death of eight people, who were killed in an arson attack in 2015.
All the accused of the case except Khaledahave already secured bail, the BNP leader said in her petition.
"Her name was not mentioned in the first information report (FIR) and there is no specific allegation against her in the case," Barrister KayserKalam told The Daily Star.
"She is 73 years old and she has been suffering from various diseases. Therefore, she needs be granted bail," her lawyer said citing the petition.
The court may hear on the petition next week, the lawyer said.
The case was filed with Chauddagram Police Station under the Special Power Act, 1974 for setting fire on a covered van in Chauddagram area of Cumilla during an anti-government agitation on January 25, 2015.
WHY KHALEDA IS IN JAIL?
Khaleda landed in the Old Dhaka central jail on February 8 last year after a special court convicted and sentenced her to five years' rigorous imprisonment in Zia Orphanage Trust corruption case.
The HC on October 30, 2018 enhanced her punishment to 10 years' imprisonment in the same case.
Besides, BNP Chairperson Khaleda Zia was also convicted in Zia Charitable Trust corruption case and sentenced to seven years' rigorous imprisonment by a special court on October 29 last year.