Fakhrul demands punishment of Nusrat's killers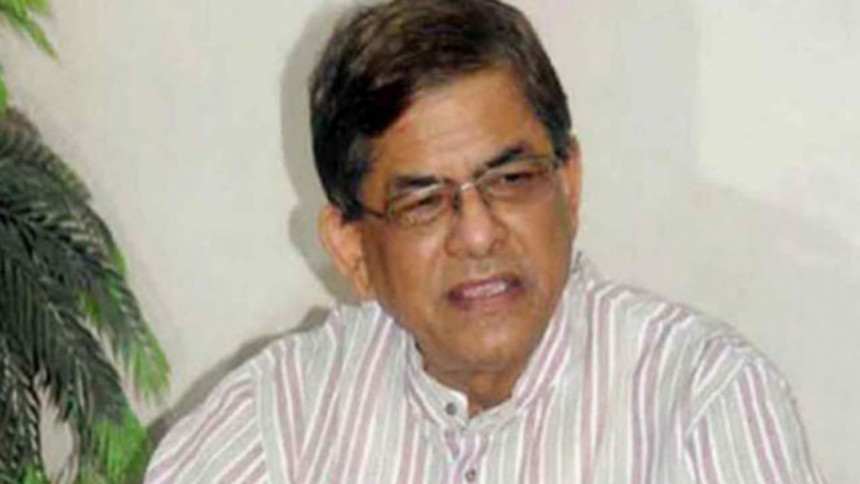 BNP Secretary General Mirza Fakhrul Islam Alamgir today expressed his strong condemnation to the killers of Sonagazi madrasa student Nusrat Jahan Rafi.
"Rafi was killed in a diabolic way. The entire nation has burst out in anger following the death. We want exemplary punishment of the killers," Fakhrul made the demand in the statement this evening.
Fakhrul alleged that misdeeds and misrule have taken into a horrific turn in the country and thus the miscreants are encouraging in committing such offence.
"Some unkind people poured kerosene on Nusrat and killed her by setting ablaze," the BNP leader said seeking eternal peace of the departed soul.
Fakhrul also extended his sympathy to the bereaved family members, relatives and dear and near ones of Nusrat and offered prayer so that they can get rid of the shock.
Nusrat, who lost her battle for life last night, five days after she was set ablaze at a madrasa in Feni, was buried at a graveyard in North Charchandia village around 6:20pm.