AL conspiring to return to power: Fakhrul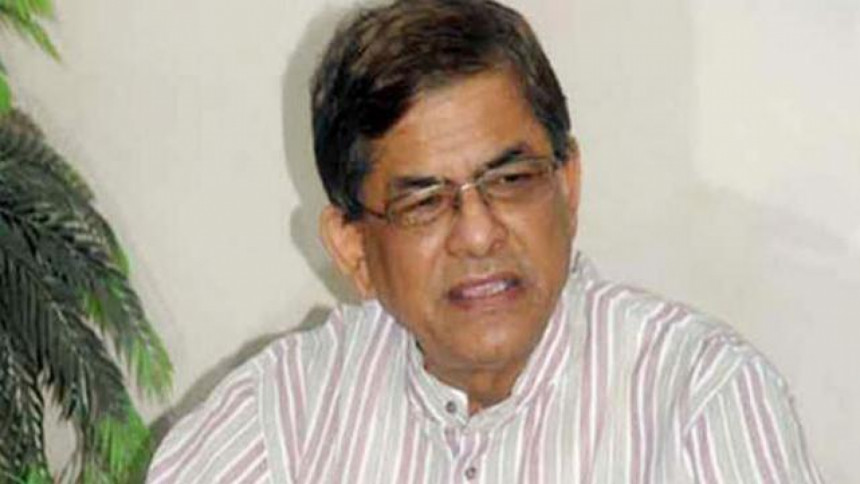 The ruling party is trying to return to power by keeping the opposition parties out of the election race, BNP secretary general Mirza Fakhrul Islam Alamgir alleged today.
"They (government) want to retain power by holding a lopsided election like the 2014," he said on the occasion of 40th founding anniversary of BNP's youth front Jubo Dal.
Fakhrul warned that the country's people will not accept unilateral election and they will move to restore democracy and their voting rights through united efforts.
He alleged, the government is arresting not only BNP leaders and activists, but also those speaking in favour of democracy as part of its an 'evil' plan over the next polls.
"They're filing false cases against pro-democratic people and sending them to jail. It is a ploy to move ahead with the objective to continue one-party rule,"Fakhrul alleged.
He placed wreaths at BNP founder Ziaur Rahman's grave with leaders and activists of Jatiyatabadi Jubo Dal on its founding anniversary.