11th JS polls: AL starts sale of nomination papers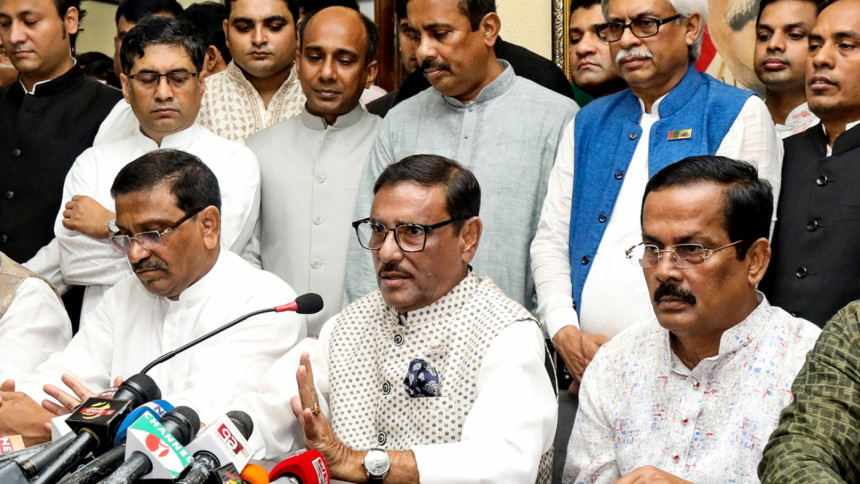 The ruling Awami League started selling the party's nomination papers for the 11th parliamentary election this morning.
AL General Secretary Obaidul Quader inaugurated the sale of nomination forms at AL president's Dhanmondi political office at around 10:00am with the purchase of a nomination paper on behalf of the party President Sheikh Hasina, our staff correspondent reports quoting AL leaders.
Quader bought a nomination form for Sheikh Hasina, the leaders said.
The party has fixed Tk 30,000 as the price for each nomination form for the general election which will be held on December 23, the party leaders also said.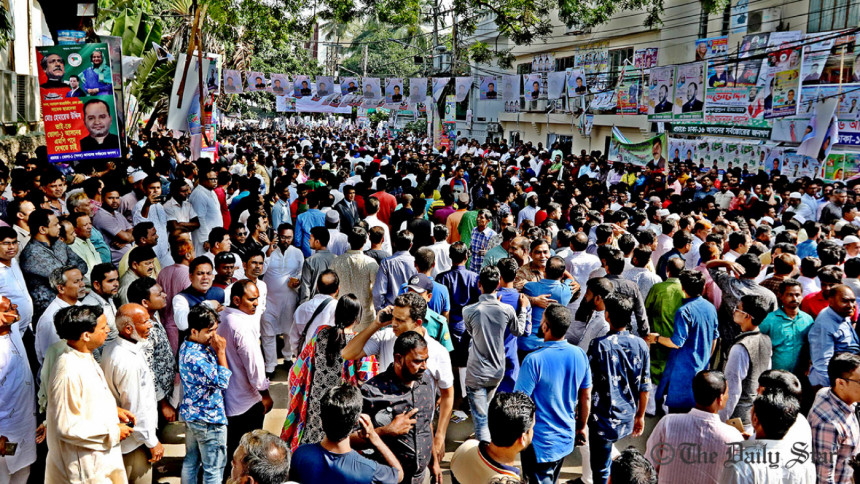 Huge number leaders and activists of Awami League crowded in and around the party office since this morning to collect nomination papers. 
When will the 11th JS polls be held?
The 11th parliamentary election will be held on December 23, Chief Election Commissioner KM Nurul Huda announced yesterday.
In a televised address to the nation yesterday, CEC Huda unveiled the election schedule and urged all political parties to join the election.
The announcement of the election schedule came despite the request of Jatiya Oikyafront, an alliance of the Gono Forum, BNP and several other opposition parties, not to announce the schedule before resolving the crisis over the election.
According to the schedule, the last date for filing nomination papers for candidacy is November 19. The returning officers will scrutinise the nomination papers on November 22 while the last date for withdrawing candidacy is November 29.
What are the outcomes of dialogues over the polls?
A day before the announcement of the election schedule, Prime Minister Sheikh Hasina wrapped up week-long talks between the ruling Awami League-led 14-party combine and at least 80 parties under the banners of different alliances.
During the talks, Jatiya Oikyafront demanded dissolution of the parliament before the polls and formation of a neutral election-time government, among others.
But the talks ended on Wednesday without any settlement of the contentious issues.
Moreover, the Oikyafront requested the Election Commission not to announce the election schedule before resolving the crisis over the election.
The AL and the Jatiya Party, however, in separate meetings with the EC on Wednesday, supported its plan to announce the schedule on November 8. Yesterday, both parties welcomed the EC announcement to hold the election on December 23.