JS goes into session Sept 10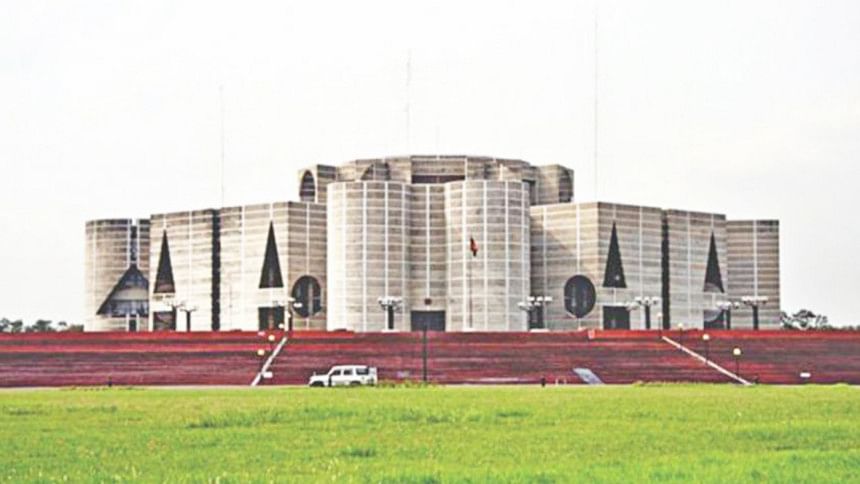 The 17th session of the 10th parliament will begin on September 10. The House is set to sit at 5:00pm on that day.
President Abdul Hamid today convened the session according to the power bestowed upon him by article 72 (1) of the constitution, a release of the parliament secretariat said today.
Duration of the session is likely to be brief, parliament source said.
Although the session the will be brief, the session may hold discussion on the 16th amendment verdict that scrapped the parliament authority to impeach judges.
Prime Minister Sheikh Hasina at a programme on Monday said certainly there will be a discussion in the house on scarping of the 16th amendment to the constitution and the chief justice's observations in the final verdict.
The parliament is likely to witness the heated debates over the chief justice's remarks in his observation on parliament and democracy in the 16th constitutional amendment verdict.
The last session of the parliament was prorogued on July 13 this year with 24 working days.
Before the House goes into session, the business advisory committee of parliament will sit in a meeting with Speaker Shirin Sharmin Chaudhury in the chair to fix duration and businesses of the session.