JP won't be 'questionable' opposition
Says GM Quader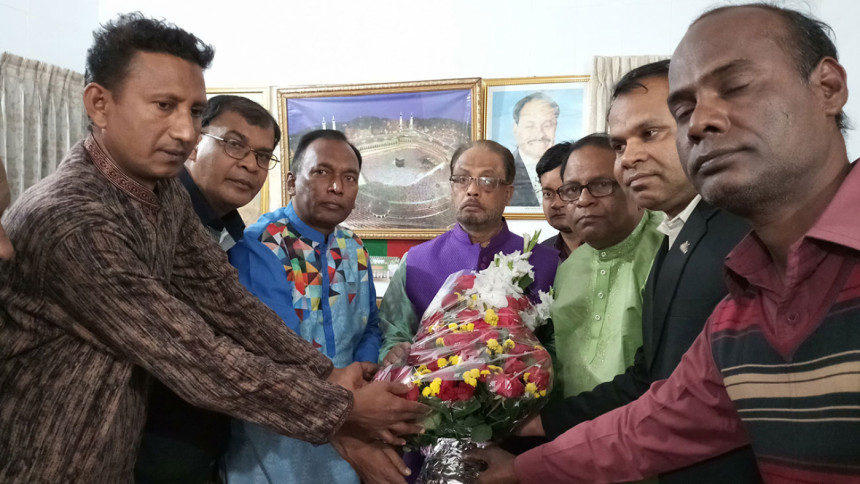 Jatiya Party Co-Chairman GM Quader yesterday said his party would never become a "questionable opposition" in parliament.
Instead, he said, the JP would gain people's confidence by playing the role of a "real opposition party" in the House.
GM Quader came up with the statements at a reception, organised by Rajshahi city JP, at party Chairman HM Ershad's Banani office in the capital.
Addressing JP leaders and activists, Quader, who has been acknowledged by the Speaker of Parliament as deputy leader of the opposition, said the party would play its due role in the Jatiya Sangsad for becoming stronger before the next national election.
"There are a lot of possibilities for the Jatiya Party to emerge as a stronger organisation. Many popular and socially established political leaders will join the Jatiya Party due to a new political equation," he said.
He also said many other political parties have been lost but the JP will survive "with people's love".
Rajshahi city JP General Secretary Mostafa Rahman Dalim and many other party leaders, including Lutfor Rahman, Nazrul Islam and Enamul Haq, were present at the meeting.