Govt not allowing anyone to meet Khaleda: BNP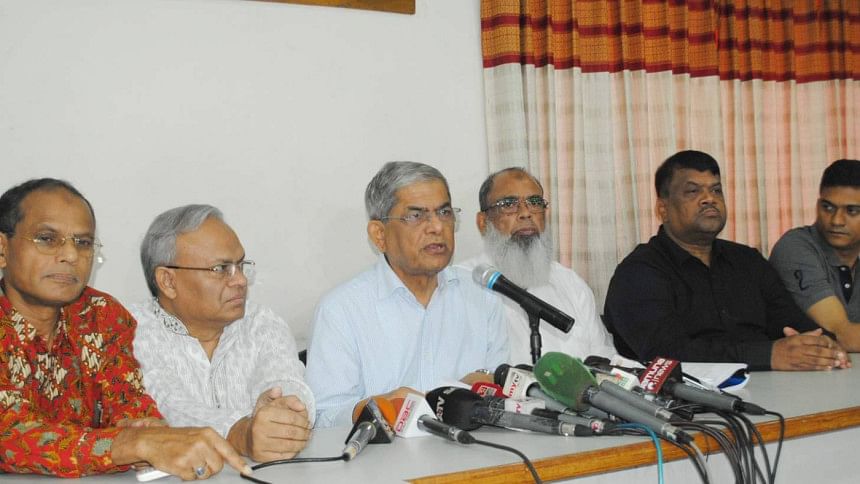 Political opposition BNP today alleged that the government is not allowing anyone to meet its party Chairperson Khaleda Zia in prison.
"Relatives and friends (BNP leaders) of Khaleda Zia have not been permitted to meet her over the last 11 days," alleged Mirza Fakhrul Islam Alamgir, BNP's secretary general.
"Her relatives, lawyers and we could not meet her despite repeated attempts," he said, questioning whether the government wants to "kill Khaleda Zia in solitary confinement".
Fakhrul alleged that the government is violating Khaleda's human and constitutional rights by barring her relatives and party leaders from meeting her.
Referring the jail code, Fakhrul said it is Khaleda's constitutional and human rights to meet her relatives and friends and party leaders.
Addressing a press conference at the party's Nayapaltan central office, he alleged that the government sent Khaleda Zia to jail by setting up various traps of cases to keep her away from politics and election.
The BNP leader warned that the government will not be able to remove Khaleda from politics, no matter what plots it resorts to.