'External force' running AL, alleges BNP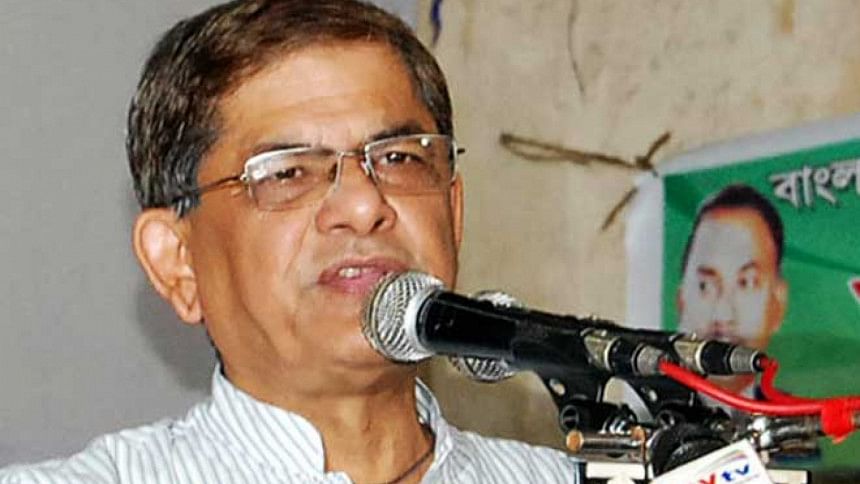 BNP Secretary General Mirza Fakhrul Islam Alamgir today said the current government's activities give an impression that a 'non-political and external force' is now running the ruling party.
"I find no similarity between the current Awami League and the pre-1971 Awami League. Once it had struggled for the independence, democracy and people's rights, but now it has become the most repressive party," he said speaking at an extended meeting of Thakurgaon district unit BNP and its associate bodies at a guesthouse.
Fakhrul further said, "It seems to me the country is now run by a non-political external force from outside Bangladesh."
He alleged that Awami League is suppressing its opponents and people with alternative opinions just to be on power by force.
The BNP leader said though their party chief Khaleda Zia got bail from the apex court in the case she was convicted, the government is not releasing her as part of its 'evil plan' to keep her away from politics and the next election.
He said the government has kept Khaleda in jail resorting to various tricks and implicating her in 'false' cases as the party has got completely isolated from people.
"Khaleda Zia was supposed to come out of jail three months back through legal means. But, the government is delaying her release by implicating her in cases after cases. She has been kept in a solitary confinement," Fakhrul observed.
He called upon BNP leaders and activists to get ready for foiling together with people the current 'autocratic government's all evil designs and restore democracy and people's rights'.