Corrupt leaders not to get AL tickets: Quader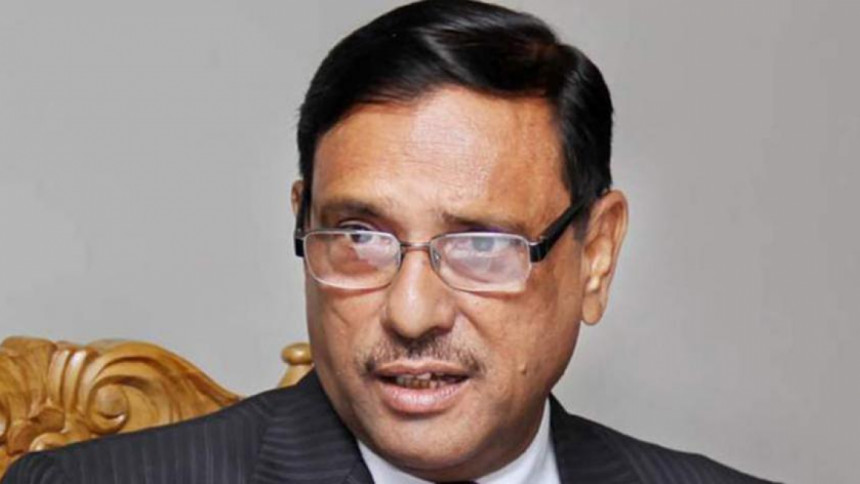 Issuing a note of warning to the party leaders who are involved in corruption, Awami League General Secretary Obaidul Quader on Tuesday said they will not get the party's nomination in the next general election.
"The Awami League leaders who are engaged in tender manipulation, extortion and bribery won't get nomination from the party. Stay away from these misdeeds... still there're opportunities," he said.
Quader, also road transport and bridges minister, was speaking at a programme at the Thakurgaon district council auditorium marking the distribution of warm clothes among the cold-hit people.
He said Prime Minister and AL President Sheikh Hasina sent them here cancelling the secretary-level meeting to stand by the cold-affected people without wasting time soon after she saw the lowest temperature hitting Panchagarh.
Turning to the cases filed against BNP Chairperson Khaleda Zia, the ruling party leader said none of the cases were filed by the Awami League government. "The cases were lodged during the caretaker government. But, BNP is blaming Awami League for all this."
He also claimed that whenever any disaster hits any area, BNP leaders visit it and leave the place after a photo session.
Quader said Awami League will stand by the people affected by the biting cold as long as the bad weather lasts.