BNP to join national election: Quader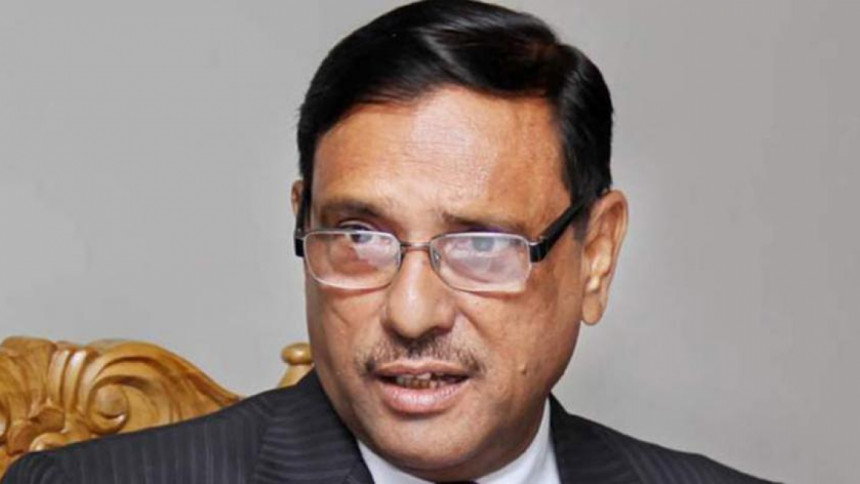 Road Transport and Bridges Minister and Awami League General Secretary Obaidul Quader on Saturday said BNP will certainly take part in the upcoming general election though its chairperson Khaleda Zia may not join it for her conviction.
Talking to reporters at the Circuit House here, the AL leader said, "As a party, BNP can't go missing for only one person. BNP leaders themselves are saying that their party is powerful even without Khaleda Zia. We would to compete with that powerful party in next general election."
Quader further said: "BNP doesn't know about the systematic movement. Attacking police in front of the High Court, vandalising Bangladeshi Embassy in London are the example of BNP's systematic movement."
The Awami League leader said BNP has lost its capacity to launch any movement.
"BNP has also failed to receive any response from people due to the widespread development across the country by Awami League government."