Big budget to 'misguide people': BNP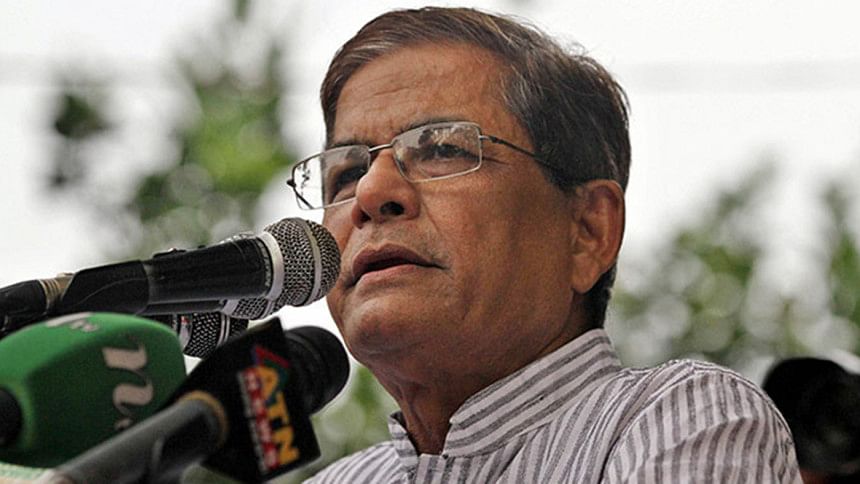 BNP Secretary General Mirza Fakhrul Islam Alamgir today said the government is going to place a big budget to "misguide people".
"The government is raising the size of the budget every year to give people a wrong perception about the economic growth. They couldn't implement 55 percent of the last budget. They're now going to place another big budget, though they won't be able to implement it either," he said.  
Fakhrul was talking to reporters while distributing food and clothes among the destitute people near Amin Complex in Dhaka's Uttara.
He alleged that the government is raising the gas tariff to create a scope for "widespread corruption" in the energy sector.
"The government has increased the prices of power, gas and oil in different phases. They even hiked the oil price when it slumped in the international market. They're raising the energy prices for huge corruption in the sector."  Fakhrul made the comments reacting to the Supreme Court order that cleared the way for increasing the energy prices.
On Tuesday, Chamber Judge of the Appellate Division Justice Syed Mahmud Hossain stayed the High Court order that stayed for six months a government decision for raising gas prices for all consumers in the second phase with effect from June 1 next.
On February 23, Bangladesh Energy Regulatory Commission fixed monthly gas bills for one burner at Tk 750 and two burners at Tk 800 for households. The rates came into effect from March 1.
The BERC also said the prices will be increased again by Tk 150 in the second phase. Therefore, the monthly gas bill for a double burner will be Tk 950 and for a single burner Tk 900 from June 1.
The HC on February 28 stayed for six months the government's decision to enforce a further increase in gas price within a span of three months after the Consumers Association of Bangladesh (CAB) filed a petition questioning the legality of the move.