Khaleda to submit bail petition to Comilla court again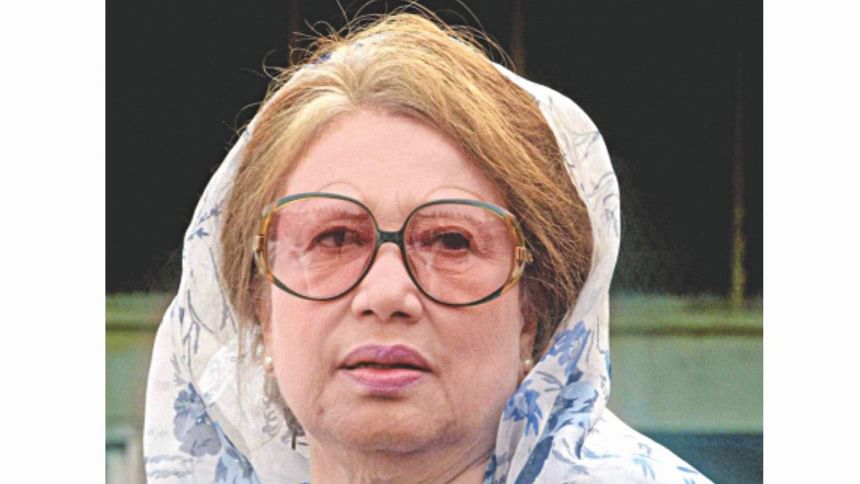 BNP Chairperson Khaleda Zia, now in jail, will again submit a bail petition next week to a Comilla court that issued a production warrant against her in a case filed over an arson attack in 2015.
"Khaleda Zia put signature on the vokalotnama this afternoon and we will move to the court next week seeking bail in the case," Sanaullah Miah, a counsel of the BNP chief, told The Daily Star this evening.
Yesterday, a Comilla court rejected Khaleda's bail petition in the case.
Despite getting bail in Zia Orphanage Trust graft case on March 12, Khaleda Zia did not walk out of jail as she was shown arrested in a case filed for instigating an arson attack on a bus on Dhaka-Chittagong highway in Comilla's Chauddagram that left seven passengers dead and 25 to 30 others injured on February 3, 2015.
Comilla's Senior Judicial Magistrate Mustain Billah granted permission to show the BNP chief arrested in the arson case after police submitted a petition in this regard on March 12.
The court also asked Khaleda to appear before it on March 28.
On February 8, the Special Judge's Court-5 of Dhaka sentenced Khaleda to five years rigorous imprisonment in the graft case.