Govt won't do anything beyond constitution over polls: Quader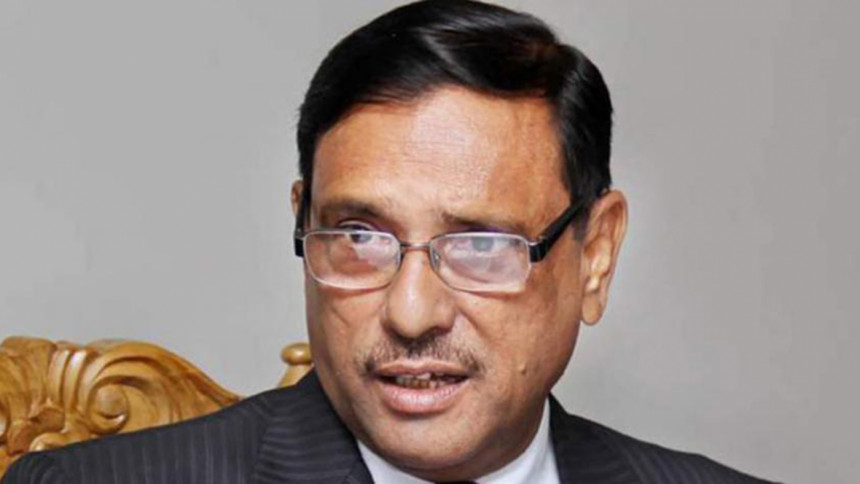 Awami League General Secretary and Road Transport and Bridges Minister Obaidul Quader said the government led by Prime Minister Sheikh Hasina would not do anything beyond the constitution over the next general election.
"We will not invite anyone to take part in the next election….if anybody wants they can participate in the election, otherwise if anybody have no desire they will not take part in the election," he said while addressing as the chief guest a rally arranged by the local Awami League (AL) on central Eidgah premises of Sadar upazila here tonight.
AL Presidium member Advocate Abdul Matin Khosru, AL Joint General Secretary Mahbub-ul Alam Hanif, Organising Secretary AKM Enamul Haq Shamim, District Council Chairman Khan Bahadur Mostafa Ahmed and Saimun Sarwar Kamal MP, among others, spoke at the rally with Sadar Upazila AL President Abu Taleb in the chair.
Criticizing BNP, Quader said the BNP has proved itself a corrupted party as it abolished article seven from its constitution.
"If BNP fails to give answer why it brought the 5th amendment to the constitution for giving shelter to the self-declared killers of Bangabandhu Sheikh Mujibur Rahman and his family, it will have to face unpleasant consequences in the election," he added.