Recognising more than just volume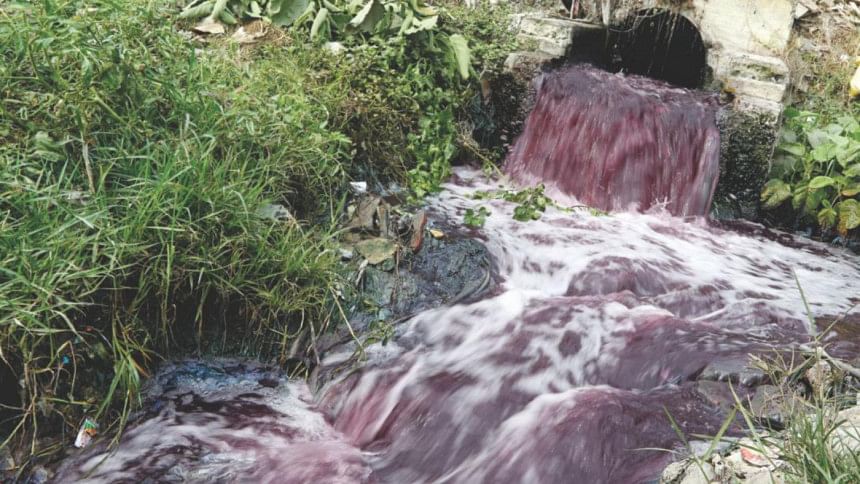 A total of 66 companies have received the National Export Trophy award recently, in recognition of their extraordinary performances in the country's export earnings in 2016-17. Prime Minister Sheikh Hasina handed over the awards under 28 categories at a ceremony jointly organised by the Commerce Ministry and the Export Promotion Bureau (EPB), on September 1.   
Kudos to each of these companies—many of them from the apparel sector—for their achievements. Bangladesh's status as a net exporter—we export far more than we import—is vital to improving living standards in the country. For 66 companies to achieve national recognition in this area is a remarkable achievement.
The National Export Trophy awards are well established and have been handed out for many years. But a question perhaps now is the time to ponder on is, are these awards in need of a revamp? Does their focus need to be broadened beyond recognition of our export successes?
The argument in favour of expanding these awards is straightforward: the world is changing, and so is the apparel industry, Bangladesh's largest export sector by far. To achieve success globally in international markets moving forwards, it will not be enough to simply focus on volume. Buying trends are changing, and increasingly apparel brands and retailers are looking for other attributes from their suppliers; namely, they want to know what they are doing regarding sustainability, innovation and product diversification. Is a supplier investing in the latest sustainable production techniques? Does it have a modern research and development department to drive product innovation? Can it go beyond the production of staple items to offer value-added products, with high quality design or other attributes?
With these issues in mind, national awards need to be developed which would recognise our business efforts in these important areas.
There is a precedent here—we can learn from the examples of other countries. For example, in the UK they have the Queen's Awards for Enterprise. This award programme is best known for recognising British businesses and other organisations, which excel in exporting.
The awards were set up in 1966 and since then have expanded to now encompass international trade, innovation and sustainable development including environmental achievement. This final category was not added to the awards until 1992, a time when such issues first began to capture the public imagination. The UK has been celebrating their success in the sustainability space for more than 25 years; so why can't Bangladesh?
Likewise, in Australia, the main awards for international trade are the Australian Export Awards, which celebrate the achievements of Australia's export community. Now in their 57th year, the awards were once focused only on export. In recent years, however, they have expanded to include categories such as digital technology and e-commerce.
These awards have evolved to reflect the shifting trends in the industry. In Bangladesh, I would like to see the prestigious National Export Trophy awards evolve in a similar way. Exporters who sell huge volume abroad have been the stars up until now. But the stars of the future will be businesses which can prove their credentials in the sphere of sustainability, innovation and product densification. So we need to recognise and reward them too for the future of the industry.
It is also important to consider the nature of the companies which often gain recognition. There is at present a focus on export volume and, of course, large volumes of exports should be celebrated. But it is sustainability and innovation that, in many cases, is happening in small and medium sized enterprises or niche technology businesses.
For instance, there might be a garment factory which has launched its own line producing garments from recycled scraps of fibre. A factory might have introduced amazing effluent treatment technology alongside a range of water-saving techniques so that it can rapidly reduce its use of water—a massively important issue for Bangladesh, where the thirsty nature of garment production is a real industry worry. Or a factory might have a project going which is seeking ways to use excess scraps of fabric to save them going to incineration or landfill.
Works such as the above, which I am aware are taking place in the RMG industry of Bangladesh, are worthy of greater recognition and should surely be promoted alongside the export success of our leading RMG businesses.
Mostafiz Uddin is the Managing Director of Denim Expert Limited. He is also the Founder and CEO of Bangladesh Denim Expo and Bangladesh Apparel Exchange (BAE).
Email: [email protected]