Who will run our energy sector?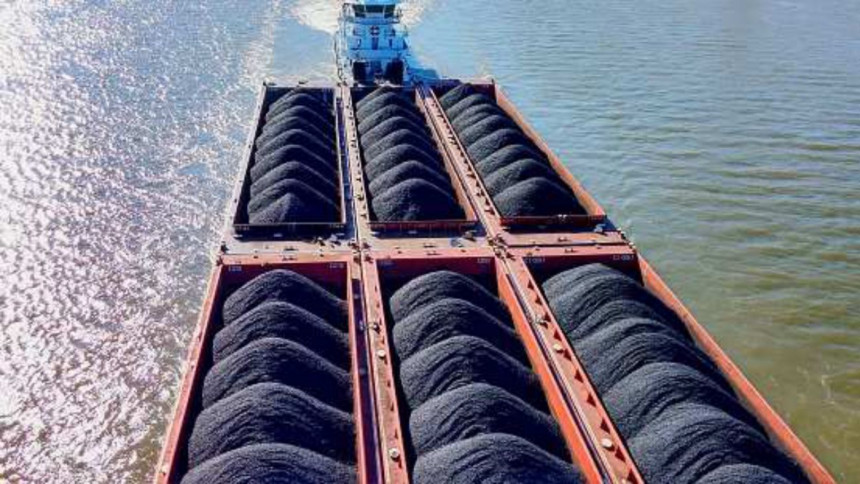 The latest edition of Energy & Power magazine has covered a very important aspect of the country's power and energy sector. The present government has undertaken massive projects to meet power generation progressively for 2021, 2030 and 2041. That vision envisages 60,000 megawatts (MW) power generation capacity by 2041, where coal-fired power plants will produce 22,000MW. While all the attention has been on the infrastructure development side, we are yet to see any meaningful roadmap for the development of human resources to man these huge projects.
If we look at just the coal aspect, the government will need to import 66 million tonnes of coal every year to generate 22,000MW. Given our recent experience of the mysterious circumstances under which approximately 140,000 tonnes of coal disappeared from Barapukuria coal mine and the subsequent chaos it caused, have we any idea about what will happen when we start taking in the millions of tonnes of coal that will be imported every year, in the coming decades? Some experts have voiced serious scepticism about the viability of setting up an import terminal in the coastal corridor and then using river routes to transport coal to power plants. We only have to look at the number of sunken vessels carrying on our rivers over the last year to get an idea about the dangers involved. What will happen when the traffic increases a thousand-fold?
Moving on to the actual power plants; every power company will have to develop a pool of highly trained and skilled manpower who will be involved in the entire supply chain (import of coal—transportation—handling of coal from port to power plant). Where is this pool of Bangladeshi technicians? Our educational institutions, particularly the universities that are offering courses are hopelessly outdated. The offered syllabi are often distant from the industrial requirements. Hence, the graduates from our universities are not able to fulfil the needs of the industry. In fact, it is not just the power or energy sector that is suffering from a mismatch between what is needed and what our graduates are being taught. All the major industrial sectors like the textile industry and apparel industry are run by foreigners. What a complete waste of financial resources! I have covered the story of the apparel/textile industry in an earlier article and there too it was pointed out that the government gets zero revenue as income tax while thousands of our graduates don't get these jobs because they are deemed to be unqualified to get the job done by industry.
This is something the policymakers need to ponder upon today and not 10 years down the line. Once contractors have finished building their plants, their experts will leave and we will be left high-and-dry with no option but to hire foreign experts. And if foreign consultants run the show, the administrative overhead will shoot through the sky and those costs will inevitably be passed on to consumers. We are not providing the young educated people with the skills that the job market needs. Although we have such a massive unemployed population, we are not training up our own manpower. Instead, employing massive numbers of foreign workers and these are not just top management. Our factories are forced to employ even mid-level managers and technicians because our graduates are not up to the job.
Needless to say, we are headed for a rude awakening very soon! Is it not the government's prime duty to fill this gap in knowledge and expertise? And keep the money in the country? For energy sector training, there is a PSC fund. It has been massively misused for trips of top officials and their minions. Primary energy sector development could have happened, if this was used productively. Instead, it has gone to complete waste. If only a fraction of the money spent on worthless trips abroad was spent on skills development, we could have built up the requisite technical people base by now.
We have been sending at least 1,000 people per year for the last 10 years for skills development. So, ideally, we should be having at least 10,000 people in our industry. Where are they now? A large percentage has emigrated, and, sadly, the same person has gone on multiple trainings. So, what is the purpose of such training? Where is the focus? There is no database of who is going for training. Does the government have any "needs assessment" system in place to determine who needs what training? Are we sending deserving candidates to get training? A case in point would be the recent team that went to Vienna to attend IAEA conference: 19 people went including the concerned minister, secretary, directions, etc.—full house went. Indeed, a photograph of the event was published in Dainik Ittefaq this month showing that some of our esteemed Bangladeshi delegates were busy taking photographs. It must have been a good photo shoot. Even Russia didn't send 19 people. Some of these foreign trips have become pleasure tours. The whole idea of "training" has changed.
As stated before, the time has arrived for policymakers to wake up and smell the coffee. We need to work on our education system and technical training institutes. We need to have a pragmatic "needs based" assessment system that will send the right personnel to the right type of training and finally, we need to devise a retention plan to hold on to those personnel who have received these trainings abroad. The power and energy sector will require thousands of skilled technicians and professionals in the coming decades and they must be Bangladeshis, not Sri Lankan, Chinese, Pakistani, Indian or Russians! Our energy sector has to be manned by our people, period.
---
Syed Mansur Hashim is Assistant Editor, The Daily Star.
---
Follow

The Daily Star Opinion

on Facebook for the latest opinions, commentaries and analyses by experts and professionals.
To contribute your article or letter to The Daily Star Opinion, see our

guidelines for submission

.
---